Aircraft Technician Grave Marker Metal Garden Stakes
These Aircraft Technician Grave Marker Metal Garden Stakes are a heartfelt way to honor the memory of a skilled aviation mechanic and offer solace to those who have lost a dear friend or family member. Crafted with care and durability, these garden stakes provide comfort during times of grief.
Celebrating the Aviation Mechanic's Legacy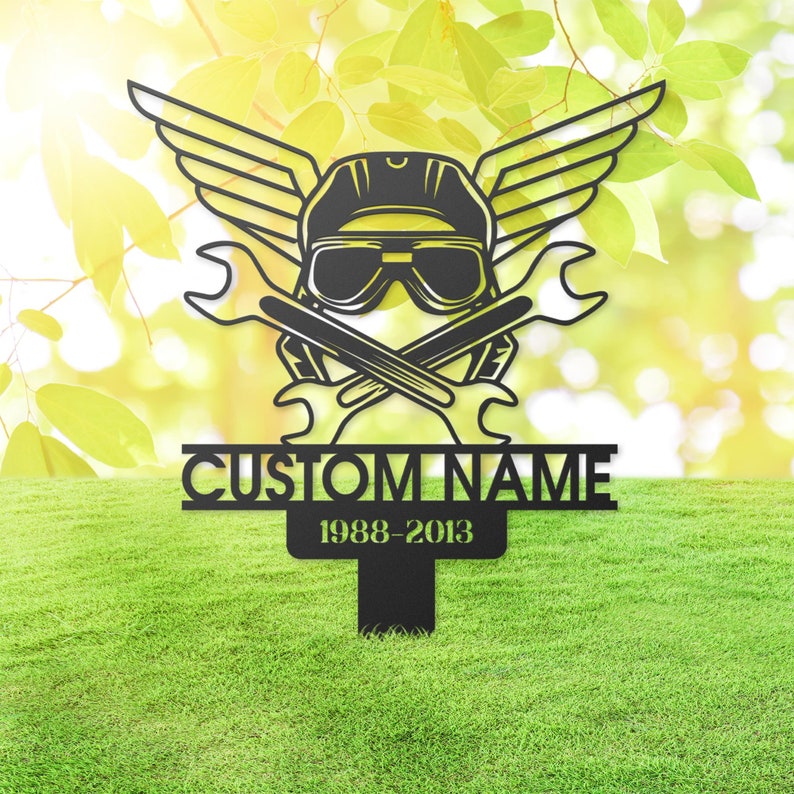 The design of these Metal Garden Stakes pays tribute to the legacy of aviation mechanics. They feature symbolic elements of aircraft maintenance, such as wrenches and propellers, representing the dedication and expertise of those who kept planes safe and soaring. This design captures the spirit of aviation mechanics and their unwavering commitment to flight.
Heartfelt Memorial and Sympathy Gifts
Loss in the aviation community leaves a void that's hard to fill. These garden stakes offer a way to express condolences and stand in solidarity with those who are grieving. By presenting these garden stakes as sympathy gifts, you extend your support to those mourning the loss of an aviation mechanic they held dear.
These metal garden stakes are carefully crafted to withstand the elements, ensuring they remain a lasting tribute to the aviation mechanic's memory. They serve as a reminder that while the mechanic may no longer be with us, their dedication to aviation lives on in the hearts of those who shared their passion.
Whether you use these garden stakes to create a personalized memorial for an aviation mechanic or offer them as sympathy gifts to others who are grieving, the Aircraft Technician Grave Marker Metal Garden Stakes provide a meaningful and compassionate way to remember. Their depiction of aviation tools and quality craftsmanship make them a fitting tribute to honor and celebrate an aviation mechanic's legacy.