Angel Grave Marker Metal Garden Stakes: A Symbolic Memorial to Honor Your Loved One
When words are not enough to express the depth of your grief and love for a lost family member or friend, the Angel Grave Marker Metal Garden Stakes offer a beautiful and symbolic way to remember and pay tribute to their memory. These garden stakes are not just markers; they are a heartfelt expression of sympathy and remembrance.
A Symbol of Hope and Comfort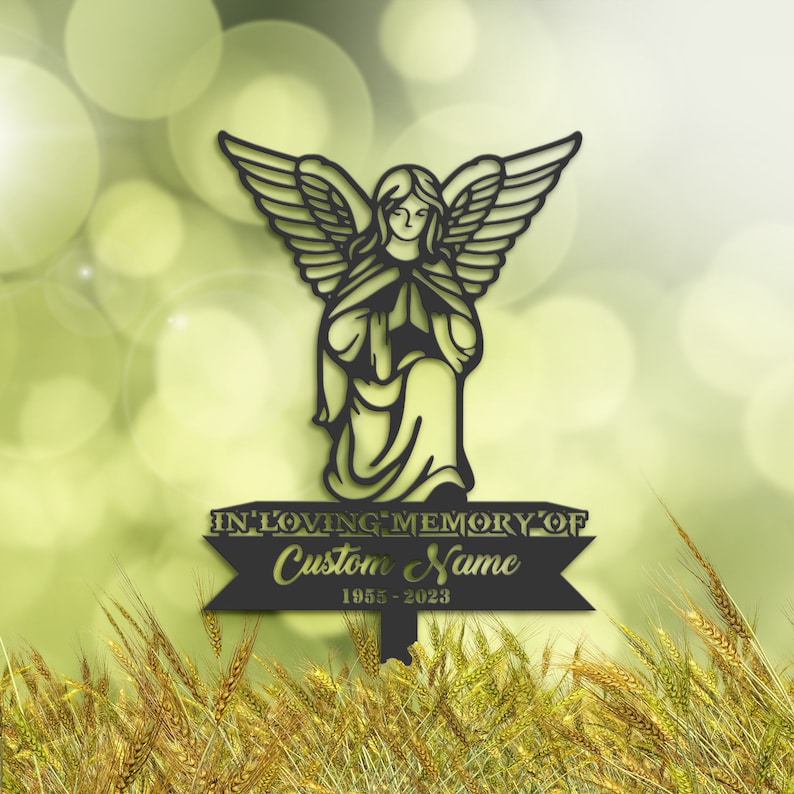 The Angel Grave Marker Metal Garden Stakes feature an elegant and serene angel design. Angels have long been seen as messengers of hope, love, and protection. Placing these markers at the resting place of your loved one or in a peaceful garden area can provide solace and a sense of connection.
These angels stand as a symbol of the enduring love you hold for your departed loved one. They represent the belief that your loved one has found peace and comfort in the afterlife. The gentle presence of the angel offers a source of strength and spiritual guidance during times of sorrow.
A Thoughtful Sympathy Gift
Coping with the loss of a loved one is a profoundly emotional experience. The Angel Grave Marker Metal Garden Stakes can also be given as sympathy gifts to others who are grieving. These markers offer a tangible and lasting way to extend condolences and provide comfort to those who are mourning.
Crafted with care and precision, these metal garden stakes are durable and designed to withstand the test of time. They serve as a touching and dignified memorial to your loved one's memory, ensuring that their legacy lives on in a beautiful and meaningful way.