Arkansas Football Metal Sign: Unleash Your Razorback Spirit
Showcase your passion for the Arkansas Razorbacks with the Arkansas Football Metal Sign. This metal sign is more than just decor – it's a bold declaration of your team loyalty. Discover why this sign is a must-have for any dedicated Razorbacks fan and how it brings the excitement of game day to life.
Display Your Team Devotion: Proudly Exhibit Your Fandom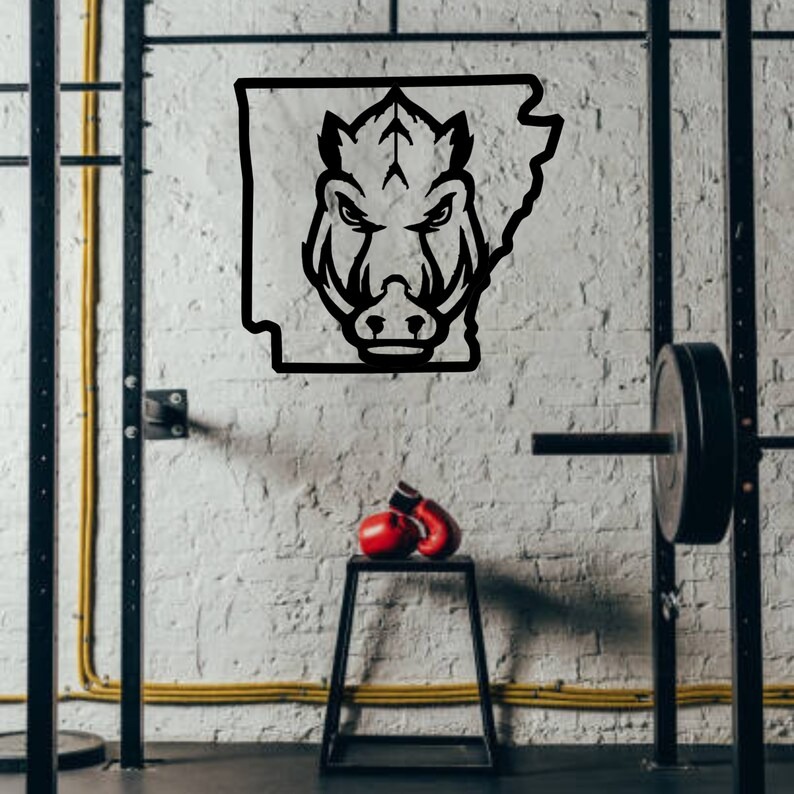 The Arkansas Football Metal Sign prominently features the iconic team logo, allowing you to proudly exhibit your unwavering allegiance. It's not just a decoration; it's a visual representation of your deep connection to the Razorbacks.
As a true fan, this metal sign becomes a centerpiece of your fan zone. Its striking design and recognizable logo serve as a rallying point for fellow Razorbacks enthusiasts, sparking conversations and proudly showcasing your unwavering support for the team.
Elevate Your Space: Create a Dynamic Fan Haven
Elevate your space into a spirited Razorbacks haven with the Arkansas Football Metal Sign. Whether it's adorning your fan cave during intense matchups or adding flair to your living area, this sign captures the essence of being a devoted Razorbacks follower.
By incorporating this metal sign into your decor, you're curating a dedicated area that celebrates the team's rich history. It's not just a decoration; it's a visual embodiment of the pride and exhilaration you feel for the Arkansas Razorbacks.
Forge Fan Connections: Strengthen the Razorbacks Community
Foster connections with fellow Arkansas Razorbacks fans through the Arkansas Football Metal Sign. It's more than just a sign; it's a symbol that unites fans.
Whether it's prominently displayed in your home, proudly exhibited in your workspace, or given as a gift to another Razorbacks supporter, this metal sign cultivates camaraderie and conversations. It serves as a catalyst for celebrating victories, reliving memorable moments, and enhancing the sense of camaraderie among Razorbacks fans.