Boise State Broncos Football Est.1932 Classic Metal Sign: Celebrate Gridiron Tradition
Showcase your unwavering support for the Boise State Broncos with the Classic Metal Sign commemorating the team's establishment in 1932. This metal sign captures the essence of the Broncos' rich football tradition and represents your enduring dedication to the team.
Historical Emblem: Honoring a Legacy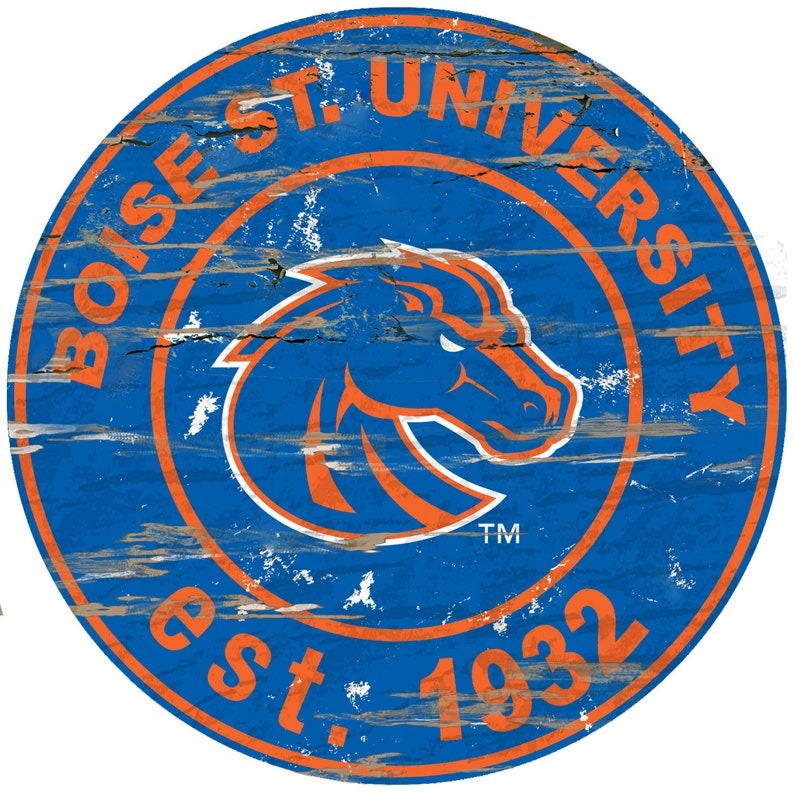 The Boise State Broncos Football Est.1932 Classic Metal Sign serves as a tribute to the team's journey, triumphs, and iconic moments. With meticulous detailing and captivating visuals, this sign embodies the spirit of the Broncos, their historic achievements, and the passionate camaraderie of their fans.
Display this metal sign with pride, symbolizing your profound connection to the Boise State Broncos and the football traditions that unite their devoted fanbase.
Elevate Your Space: Transform Your Fan Zone
Transform your living space, fan area, or game-watching spot with the Boise State Broncos Football Est.1932 Classic Metal Sign. Beyond showcasing your love for the Broncos, this sign can transform your surroundings into an atmosphere that resonates with the energy and essence of football.
By prominently featuring this metal sign, you infuse your environment with the values of teamwork, determination, and the indomitable spirit that define the Boise State Broncos' gridiron legacy.
Connect with Fellow Fans: Strengthen Bonds
Forge connections with fellow fans and enthusiasts through the Classic Metal Sign featuring the Boise State Broncos' founding year. It serves as a unifying emblem that enables you to connect with others who share your passion for the team. Whether displayed at tailgate parties, in your home, or gifted to a fellow fan, it sparks conversations about unforgettable games, celebrated players, and the enduring impact of the Broncos on their devoted supporters.
The Boise State Broncos Football Est.1932 Classic Metal Sign pays homage to the heart of the Broncos' legacy—it encapsulates the team's founding year and the collective devotion of its fans. Proudly exhibit your team allegiance and honor the storied heritage that defines