Boston Red Sox Est.1901 Classic Metal Sign: A Tribute to Baseball Tradition
Pay homage to the storied history of baseball with the Boston Red Sox Est.1901 Classic Metal Sign. This iconic metal sign serves as a lasting tribute to the legacy and impact of the Boston Red Sox on the world of sports. Whether you're a devoted fan or a passionate baseball enthusiast, this sign captures the essence of the enduring Red Sox spirit.
Embodying Red Sox Heritage: Celebrating Baseball Excellence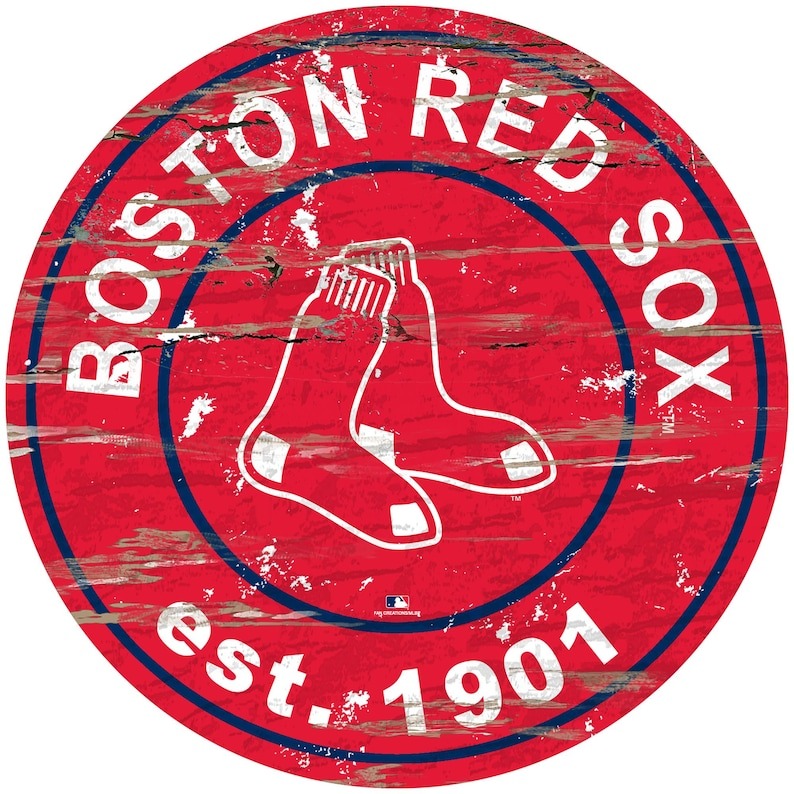 The Boston Red Sox Est.1901 Classic Metal Sign features a design that encapsulates the team's remarkable journey in the sport. With carefully crafted visuals and elements, this sign stands as a symbol of the Red Sox's dedication, accomplishments, and the unwavering support of their fans. It represents the shared pride that players and fans alike have felt since the team's establishment.
Display this metal sign prominently to showcase your devotion to the Boston Red Sox. It serves as a striking representation of historic games, legendary players, and the lasting impact the team has had on the baseball world.
Elevate Your Space: Immerse Yourself in Baseball Nostalgia
Elevate your living space with the Boston Red Sox Est.1901 Classic Metal Sign, infusing it with the nostalgia of baseball tradition. Whether it graces your fan zone, sports den, or any area that reflects your love for the game, this sign brings the essence of Fenway Park right into your surroundings.
More than just decor, the metal sign becomes a focal point that transports you to the excitement of game day. By incorporating this sign into your environment, you're creating a space that captures the energy and passion of the Boston Red Sox.
Connect with Fellow Enthusiasts: Sharing Red Sox Legacy Together
Connect with fellow Boston Red Sox enthusiasts through the Classic Metal Sign. It sparks conversations and forms bonds with others who share your admiration for the team's history. Whether displayed proudly in your own space or given as a gift to another fan, this sign invites discussions about legendary seasons, iconic players, and the enduring legacy of the Red Sox.
Celebrate the incredible journey of the Boston Red Sox with the Classic Metal Sign. It's more than a decorative piece—it's a tribute to the team's impact on baseball and a way to connect with a community that cherishes their legacy. Prepare to showcase your allegiance to the Red Sox in a stylish and meaningful manner!