Chicago Bears Vintage Printed Metal Sign: Ultimate Gift for NFL Fans
Display your team pride with the iconic Chicago Bears Vintage Printed Metal Sign! This classic sign not only adds a touch of nostalgia to your space but also captures the essence of your dedication as an NFL fan. Explore why this metal sign is the ultimate gift choice for expressing support and embracing the passion of Chicago Bears enthusiasts.
Timeless Team Tribute: Embrace the Football Frenzy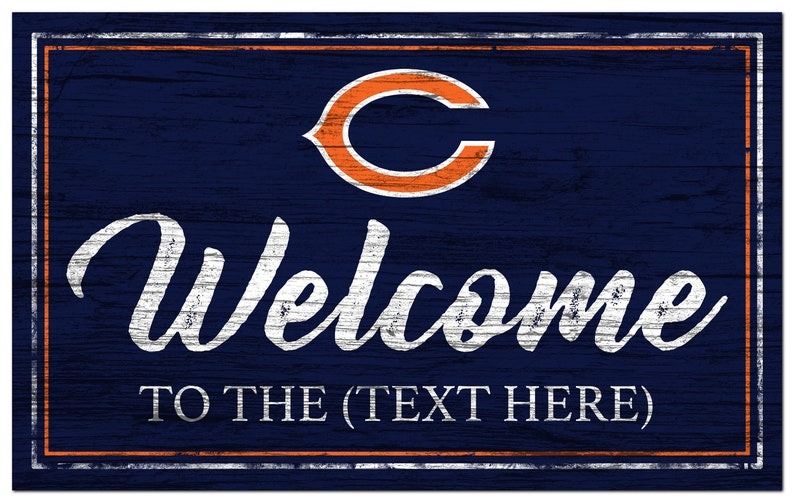 The Chicago Bears Vintage Printed Metal Sign pays homage to the team's legacy with its vintage design featuring the revered NFL team logo and colors. Whether exhibited in your den, game room, or NFL-themed area, this sign proudly exhibits your unwavering allegiance and brings a touch of timeless charm.
As a fan, this metal sign becomes a centerpiece, drawing admiration for its enduring style and everlasting appeal. Its thoughtfully crafted details evoke a sense of pride and camaraderie that resonates with fellow fans and captures the true spirit of football.
Versatile NFL Decor: Elevate Your Team Support
What sets the Chicago Bears Vintage Printed Metal Sign apart is its versatility in NFL decor. Whether you're hosting a game-day celebration, enhancing your football zone with vintage flair, or simply showcasing your loyalty, this sign effortlessly elevates your fan experience.
Hang it on your wall to infuse your space with a touch of team pride. Let it become a focal point in your NFL-themed area or join your cherished collection of team memorabilia. Its meticulously designed tribute and fan-focused charm make it a standout addition to spaces that honor the Chicago Bears, fan events, and the fervor of devoted supporters.
The Perfect NFL Fan Gift: Celebrate the Team Passion
When it comes to gifting for fellow NFL fans, finding something that captures the team passion can be a challenge. However, the Chicago Bears Vintage Printed Metal Sign effortlessly achieves this, making it the ultimate choice for demonstrating appreciation and embracing the dedication of Chicago Bears enthusiasts.
Whether given to a friend, family member, or fellow fan, this metal sign imparts a nostalgic and spirited touch to their fan area. Its vintage tribute and enduring charm create a gift that's certain to resonate with those who bleed blue and orange and celebrate the pride of being a Chicago Bears fan.