Chihuahua Memorial Stake Custom Metal Sign: A Heartfelt Tribute
Are you seeking a meaningful way to remember and honor your beloved Chihuahua who has crossed the Rainbow Bridge? Look no further than the Chihuahua Memorial Stake Custom Metal Sign. This special memorial piece is designed to pay tribute to your cherished companion and provide a lasting remembrance. Let's explore its features and understand why it's the perfect tribute for Chihuahua enthusiasts.
Memorializing with Love: Honoring Your Chihuahua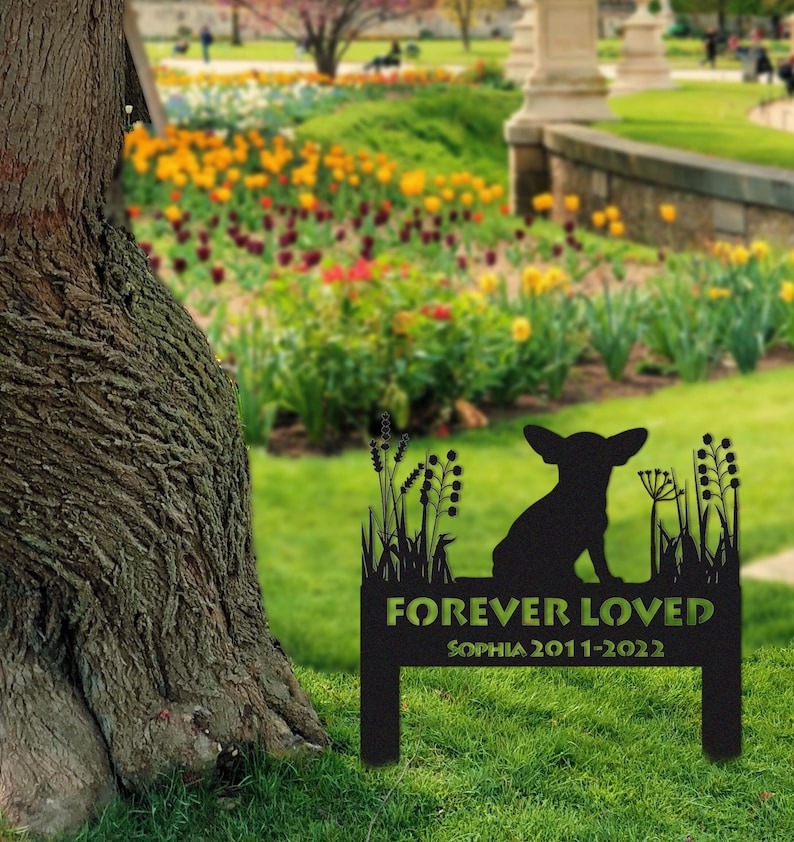 The Chihuahua Memorial Stake Custom Metal Sign offers a heartfelt way to create a lasting tribute to your beloved Chihuahua. This metal sign can be personalized with your Chihuahua's name, a cherished photo, and any heartfelt message you wish to include.
With options to select the size, color scheme, and design elements, you have the creative freedom to make this memorial stake a true reflection of your love and memories. It's more than just a sign; it's a personalized memorial that preserves the memory of your loyal companion.
The Perfect Memorial: Tailored for Chihuahua Lovers
Losing a beloved pet is a deeply emotional experience, and finding the right way to remember them is essential. The Chihuahua Memorial Stake Custom Metal Sign is thoughtfully crafted for Chihuahua lovers, offering a way to cherish the memories of your faithful companion.
Personalization is the key to a meaningful memorial, and this metal sign offers exactly that. Whether it's a memorial for your own beloved Chihuahua or a thoughtful gift for someone who has lost their cherished companion, this custom sign reflects your empathy and understanding.
Crafted with precision and made from high-quality materials, this custom metal sign ensures durability and a lasting tribute. It's a meaningful and lasting memorial that will provide comfort and warmth to your heart as you remember your Chihuahua.