Clemson Football Est.1889 Classic Metal Sign: Celebrate a Rich Football Legacy
Show your unwavering passion for football and your pride in the Clemson Tigers with the Classic Metal Sign. This isn't just a decorative piece; it's a visual representation of your dedication to football and your enduring support for the Clemson Football team. Discover how this metal sign allows you to proudly display your team loyalty and infuse your space with the spirit of football.
Pay Homage to Football History: Commemorate a Storied Legacy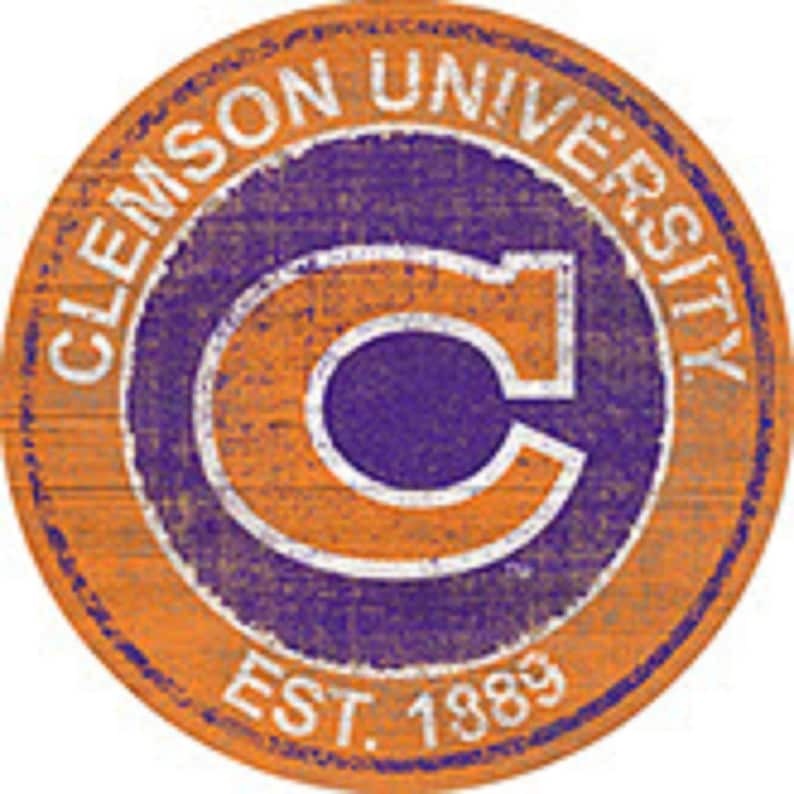 The Clemson Football Est.1889 Classic Metal Sign features a design that pays homage to the team's rich history. With the team's founding year proudly displayed, this sign captures the essence of Clemson Football's journey through the years. It's more than just a sign—it's a symbol of your deep connection to the team's enduring legacy.
As a devoted fan, this metal sign becomes an emblem of your support. Its timeless design and team-specific details make it a centerpiece that reflects your unwavering pride in the Clemson Tigers' football heritage.
Elevate Your Space: Infuse Your Surroundings with Football Passion
Transform your living space with the Clemson Football Est.1889 Classic Metal Sign, turning any room into a shrine of football enthusiasm. Whether it's displayed in your den, game room, or personal space, this sign brings the excitement of football into your everyday environment.
By incorporating this metal sign into your decor, you're creating a designated area that celebrates the team's victories, iconic moments, and the overall spirit of football. It's not just a decoration—it's a visual representation of your love for Clemson Football.
Connect with Fellow Fans: Foster Unity Among Supporters
Forge connections with fellow Clemson Tigers enthusiasts through the Classic Metal Sign. This sign serves as a catalyst for camaraderie and bonding among fans who share your passion.
Whether proudly displayed in your home, showcased in a dedicated fan corner, or offered as a thoughtful gift to another passionate supporter, this metal sign encourages interactions and a sense of belonging. It sparks conversations about memorable games, shared victories, and the unbreakable bond among Clemson Football fans.