DINOZOZO Denver Nuggets Logo Round Metal Sign: Basketball Signs Gift for Fans Custom Metal Signs
Elevate your fan space with the DINOZOZO Denver Nuggets Logo Round Metal Sign, a personalized masterpiece designed for passionate basketball fans. This circular metal sign boasts meticulous craftsmanship and features the iconic Denver Nuggets logo, making it an extraordinary addition to any fan's collection. Let's explore why this custom metal sign is the ultimate choice for devoted Nuggets supporters.
Personalized Team Dedication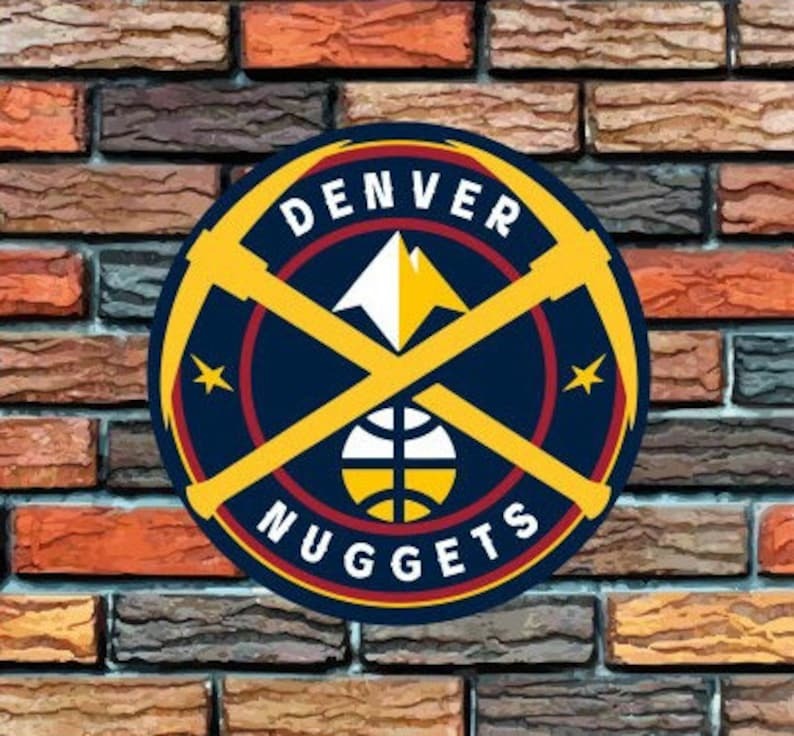 The DINOZOZO Denver Nuggets Logo Round Metal Sign offers a unique and personalized way to express your unwavering devotion to the team. With the renowned Nuggets logo proudly displayed, it serves as a striking symbol of your connection to the team. Whether you choose to showcase it in your fan cave, office, or another special place, this sign reflects your unique bond with the Denver Nuggets.
What sets this metal sign apart is the option for personalization. You can add your name, a special message, or any text that resonates with your passion for the team. This feature allows you to create a one-of-a-kind piece that not only celebrates the team but also represents your individuality as an avid fan.
The Ultimate Fan Gift: Personalized and Iconic
When searching for the perfect gift for a Denver Nuggets enthusiast, the DINOZOZO Denver Nuggets Logo Round Metal Sign stands out as an exceptional choice. Personalized with their name or a heartfelt message, this sign becomes a cherished present that embodies their connection to the team.
The sign is crafted with premium materials to ensure its longevity, making it a meaningful addition to any fan's collection. It's not just a piece of decor but a profound representation of team allegiance. Whether they're a lifelong fan or a recent convert, this sign captures their dedication to the Denver Nuggets and serves as a distinctive piece of memorabilia they can proudly display.
Showcase Your Fandom with Pride
The DINOZOZO Denver Nuggets Logo Round Metal Sign is more than just decor; it's a statement of your unwavering support for the team. The circular shape and the iconic logo enhance any space with Nuggets pride. When personalized, it becomes an even more significant symbol of your unique connection to the team.
Whether you're looking to enhance your own fan cave or in search of the ultimate personalized gift for a fellow fan, this metal sign is a standout choice. Its distinctive design, option for personalization, and premium craftsmanship make it a centerpiece that embodies team loyalty and individual fan identity.