DINOZOZO New York Yankees Logo Round Metal Sign: Baseball Signs Gift for Fans Custom Metal Signs
Introducing the DINOZOZO New York Yankees Logo Round Metal Sign, a standout piece designed for passionate baseball fans. Crafted from high-quality aluminum, this custom metal sign not only serves as a baseball sign but also offers a personalized touch, making it the ideal gift for Yankees fans. Let's explore what sets this sign apart and why it's perfect for showcasing your allegiance to the team or for gifting fellow enthusiasts.
Your Personalized Tribute to the Yankees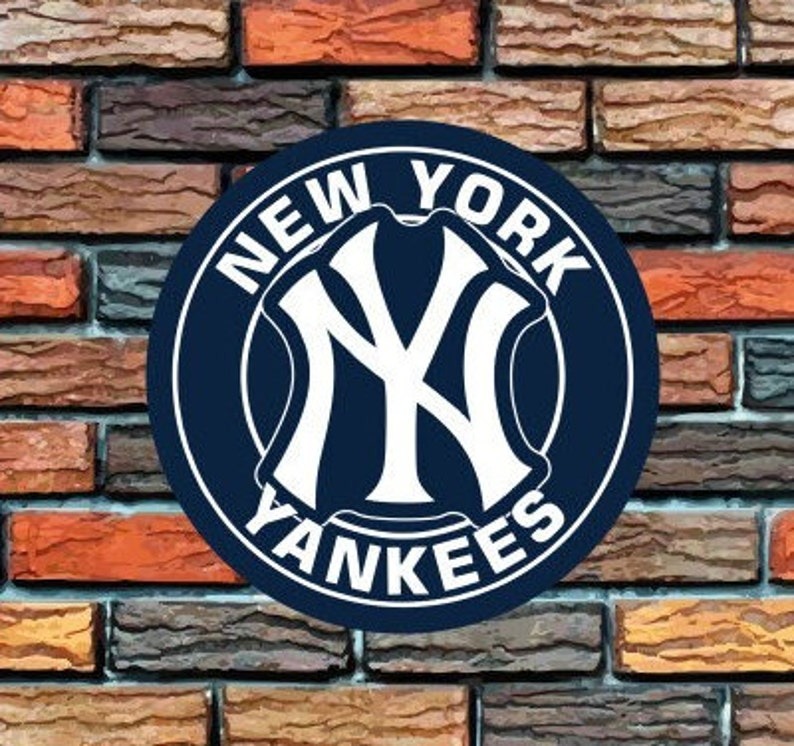 The DINOZOZO New York Yankees Logo Round Metal Sign provides a unique and personal way to express your love for the team. Featuring the iconic Yankees logo, this sign proudly displays your unwavering support. The customization option allows you to add your name, a special message, or any text of significance to you. This feature lets you create a one-of-a-kind sign, showcasing not only your team loyalty but also your unique identity as a dedicated fan.
The Ultimate Gift for Yankees Fans
When you're in search of the perfect gift for a New York Yankees enthusiast, this personalized round metal sign is the answer. Whether it bears their name or a heartfelt message, this sign becomes a cherished gift that symbolizes their deep connection to the team. Crafted from premium aluminum, it's designed to last, ensuring it remains a meaningful part of their fan memorabilia.
While serving as a practical sign, it also stands as a declaration of your allegiance. Whether it's hung at home, in a fan cave, or at the ballpark, this sign boldly announces your support for the Yankees. The personalized touch adds a unique element to this functional fan accessory, making it a memorable gift that truly stands out.
Show Your Yankees Pride
The DINOZOZO New York Yankees Logo Round Metal Sign goes beyond being a simple sign; it's a proclamation of your unwavering support for the team. The iconic logo combined with personalized text enhances any space with Yankees pride. Whether it's used for home decor or as a fan cave centerpiece, this sign becomes an essential part of showcasing your love for the team.
From adding flair to tailgating events to enhancing the game day experience at home, this round metal sign is a fixture that brings both functionality and team spirit. The option for personalization makes it an even more significant representation of your unique connection to the Yankees.