DINOZOZO Philadelphia Flyers Tin Sign
Hockey NHL Gift for Fans
Custom Metal Signs
Introducing the DINOZOZO Philadelphia Flyers Tin Sign, a must-have for any hockey NHL fan. This custom metal sign allows you to proudly display your support for the Philadelphia Flyers in style. Discover more about this fantastic product and how you can personalize it to showcase your passion for this iconic NHL team.
Customized Hockey Decor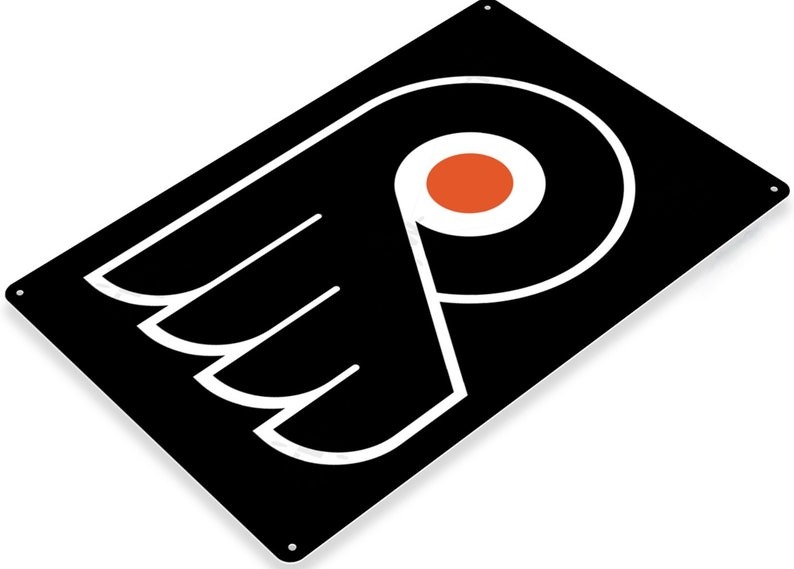 The DINOZOZO Philadelphia Flyers Tin Sign offers you the opportunity to create personalized hockey decor. You can add your name, a special message, or any text that makes this sign uniquely yours. Whether it's for your sports-themed room, man cave, or any space of your choice, this custom sign will be a bold statement of your love for the Philadelphia Flyers.
Show Your Flyers Pride
Show your Flyers pride with this personalized metal sign. Whether you're a long-time fan, a recent convert, or simply an admirer of the NHL, this sign boldly declares your allegiance to the team. Its classic design and personalized elements make it a standout piece of decor that enhances your surroundings while showcasing your love for hockey.
The Perfect Hockey Gift
If you're seeking the ideal gift for a Philadelphia Flyers fan, this custom sign is a superb choice. Whether it's a birthday, anniversary, or any special occasion, a personalized Flyers tin sign is a thoughtful gesture that reflects your appreciation for their love of the game. It's also a remarkable addition to their collection of Philadelphia Flyers memorabilia.
Express your devotion to the Philadelphia Flyers and celebrate their NHL legacy with this custom metal sign. Don't miss the chance to make a personal statement about your passion for the game and the iconic Philadelphia Flyers. Place your order today and proudly display your love for the Flyers!