Duke Blue Devils Basketball Metal Sign: Show Your Team Spirit
Elevate your enthusiasm for basketball with the Duke Blue Devils Basketball Metal Sign. This metal sign isn't just decor; it's a powerful representation of your unwavering support for the Duke Blue Devils basketball team. Explore how this sign lets you proudly showcase your team loyalty and create an atmosphere of spirited camaraderie.
Display Team Loyalty: Emblem of Your Fandom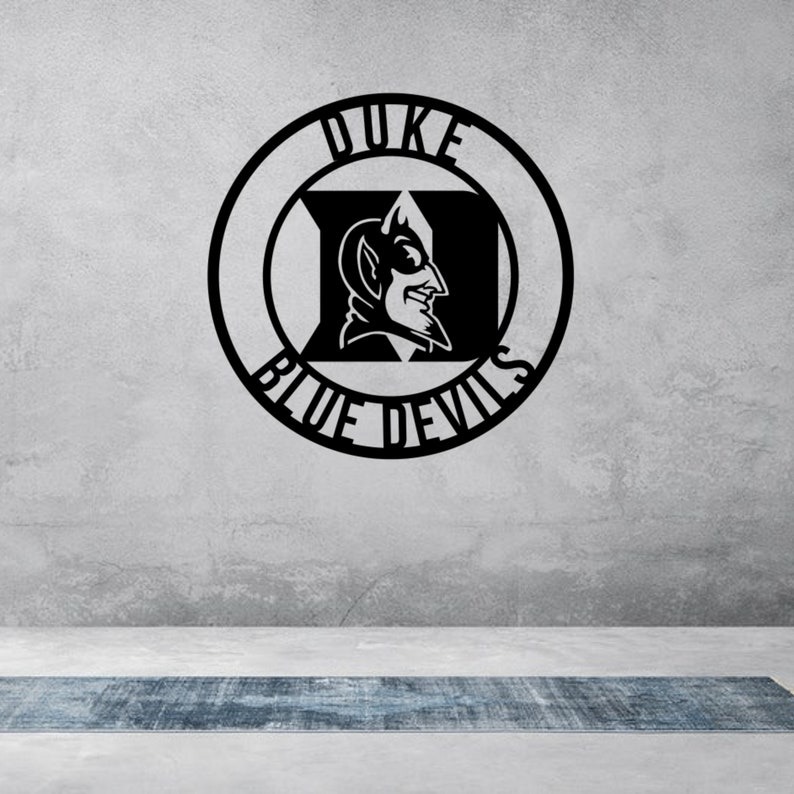 The Duke Blue Devils Basketball Metal Sign prominently features the iconic emblem of your beloved basketball team, allowing you to proudly display your loyalty. This sign goes beyond mere decoration; it's a proclamation of your deep connection to the Duke Blue Devils and their storied legacy.
As a dedicated fan, this metal sign becomes a centerpiece of your fan zone. Its striking design and recognizable symbol serve as a rallying point for fellow enthusiasts, sparking conversations and spotlighting your devotion to the team.
Transform Your Space: Create a Dynamic Fan Haven
Transform your space into a spirited haven of team pride with the Duke Blue Devils Basketball Metal Sign. Whether it graces your game-day den or adds excitement to your living area, this sign captures the essence of being an ardent supporter.
By incorporating this metal sign into your surroundings, you're curating a dedicated space that pays tribute to the team's legacy. It's not just a decorative item; it's a visual representation of the passion and exhilaration you feel for the basketball team.
Connect with Fellow Fans: Foster Community Spirit
Whether proudly displayed in your home, showcased in your sports-themed room, or given as a gift to another fan, this metal sign encourages interactions and camaraderie. It serves as a catalyst for celebrating victories, reminiscing about memorable plays, and strengthening the tight-knit Duke Blue Devils community.