FC Cincinnati Est.2015 Classic Metal Sign: Celebrate Soccer Heritage
Celebrate the passionate soccer history of FC Cincinnati with the FC Cincinnati Est.2015 Classic Metal Sign. This remarkable metal sign commemorates the founding of FC Cincinnati in 2015, capturing the rich heritage and achievements of the team in the world of soccer.
Embrace Team Tradition: Honoring Soccer Excellence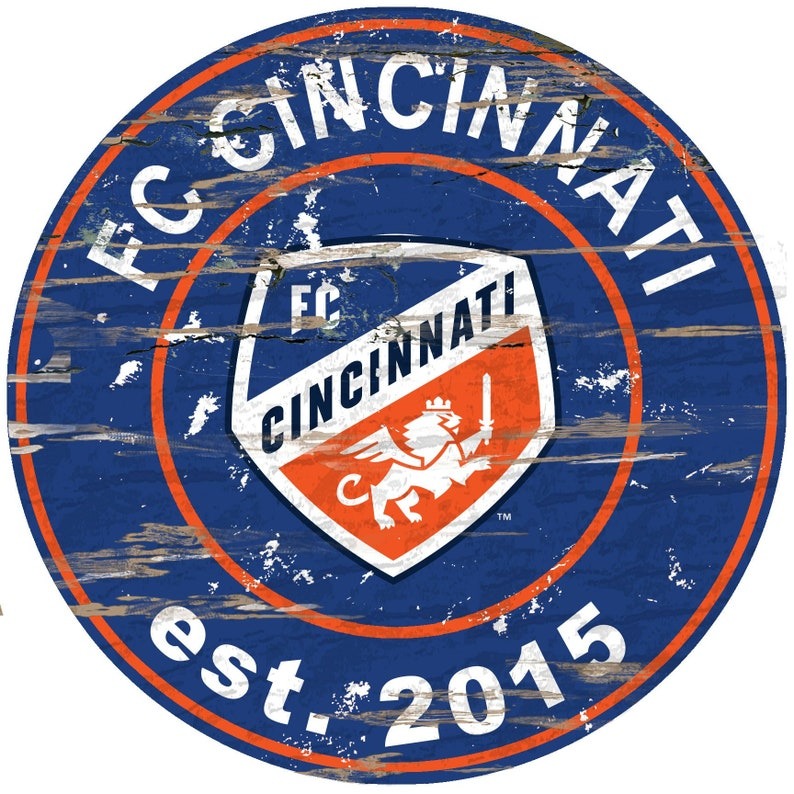 The FC Cincinnati Est.2015 Classic Metal Sign represents the enduring soccer tradition, excellence, and dedication of FC Cincinnati. This sign embodies the team's commitment to the sport, its fans, and the dynamic soccer community that has supported them over the years.
Displaying this metal sign proudly showcases your loyalty to FC Cincinnati and commemorates the team's contributions to the world of professional soccer.
Elevate Your Fan Area: Infuse Team Spirit
Elevate your living space, fan zone, or soccer-themed room with the FC Cincinnati Est.2015 Classic Metal Sign. Beyond being a decorative piece, this sign has the power to infuse your surroundings with team spirit and energy, capturing the fervor of FC Cincinnati soccer.
By showcasing this metal sign, you not only express your allegiance to the team but also bring the values of teamwork, dedication, and the thrill of the game into your environment.
Connect with Fellow Fans: Share Soccer Fandom
Forge connections with fellow FC Cincinnati fans by participating in the celebration of the team's history through the Classic Metal Sign commemorating their establishment year. This sign becomes a focal point during match-viewing parties, soccer gatherings, or events, sparking conversations about unforgettable matches, iconic players, and the collective joy of supporting FC Cincinnati.
The FC Cincinnati Est.2015 Classic Metal Sign captures the essence of the team's soccer legacy and camaraderie. Display it proudly to honor FC Cincinnati's journey and connect with fans who share your passion for the team!