Fireman Grave Marker Metal Garden Stakes: Honoring the Heroism of Firefighters
Firefighters are true heroes, and their selfless dedication to saving lives and protecting communities is a testament to their bravery. To commemorate the memory of a firefighter who has passed and to offer condolences and support to those in mourning, the Fireman Grave Marker Metal Garden Stakes provide a heartfelt and enduring memorial.
A Symbol of Bravery and Sacrifice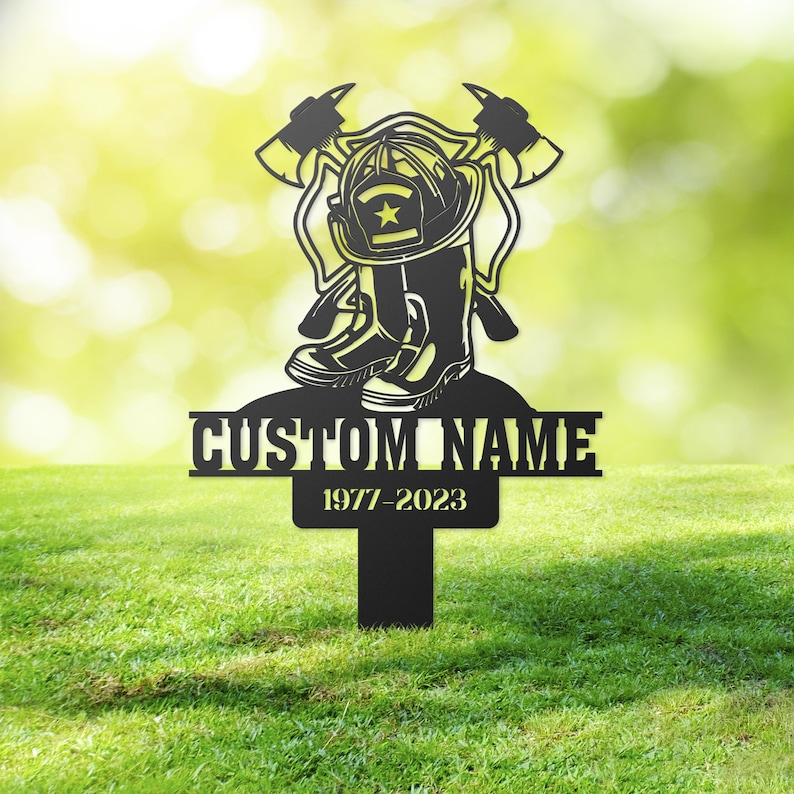 The Fireman Grave Marker Metal Garden Stakes feature a thoughtful design that pays tribute to the heroism and sacrifice of firefighters. These garden stakes depict the iconic firefighter's helmet and axe, symbolizing the courage and commitment demonstrated by these everyday heroes. Placing these markers in a garden or memorial area serves as a meaningful way to remember and honor their memory.
These garden stakes stand as a symbol of bravery and sacrifice, representing the dedication and valor of firefighters who risk their lives to safeguard their communities. The helmet and axe symbolize the tools of their trade and the unwavering determination they exhibit in the face of danger.
Comforting Memorial and Sympathy Gifts
Coping with the loss of a firefighter can be an emotionally challenging journey. The Fireman Grave Marker Metal Garden Stakes can also be offered as sympathy gifts to provide comfort and solidarity to fellow firefighters, their families, and the community. These markers offer a tangible and lasting way to extend condolences and participate in the remembrance of a courageous firefighter.
Designed with care and durability in mind, these metal garden stakes are built to withstand the elements, ensuring they remain a lasting tribute. They serve as a reminder that the memory of the firefighter's bravery and sacrifice will endure and that their legacy will forever hold a special place in the hearts of those they served and protected.