Honor Your Beloved Fisherman with DINOZOZO's Heartfelt Fishing Memorial
Cherish the memory of your passionate angler companion with DINOZOZO's Fishing Grave Marker Metal Garden Stakes, a touching tribute that beautifully captures the essence of their love for the outdoors and the tranquility of fishing.
Crafted with Durability and Style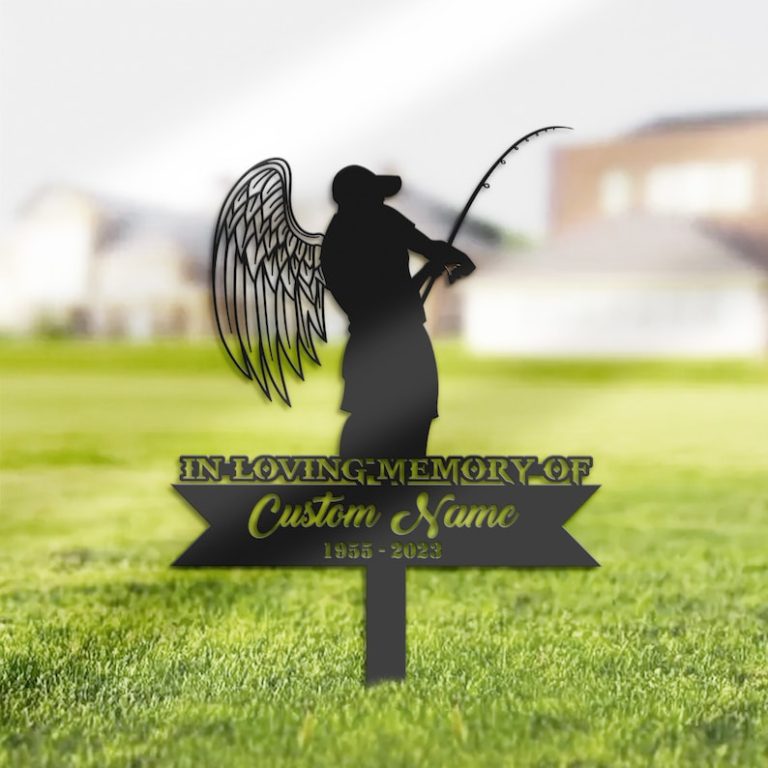 Expertly crafted from high-quality, weather-resistant metal, DINOZOZO's Fishing Grave Marker Garden Stakes are built to withstand the elements and maintain their dignified appearance for years to come. The smooth, powder-coated finish ensures long-lasting vibrancy and protects against rust and fading, ensuring your loved one's memory remains preserved for generations to cherish.
Personalized with Your Loved One's Name and Dates
Make this memorial truly unique with DINOZOZO's personalization option. Simply provide your desired information during the ordering process, and our skilled artisans will carefully hand-paint your loved one's name and dates onto the sign, ensuring a seamless and professional finish. This personalized touch adds a special layer of remembrance and allows you to create a lasting tribute that truly honors their passion for fishing.
A Touching Tribute for Fishing Enthusiasts and Loved Ones
DINOZOZO's Fishing Grave Marker Garden Stakes are the perfect choice for fishing enthusiasts, family members, and friends seeking to create a meaningful memorial for their beloved angler. The silhouette design captures the essence of a fisherman casting their line, and the personalization option allows you to create a truly unique tribute that reflects their love for the sport and the serenity it brought to their life.