Floral Cross Grave Marker Metal Garden Stakes: A Beautiful Tribute to Remember Loved Ones
When words are not enough to express your love and sympathy for someone who has passed away, the Floral Cross Grave Marker Metal Garden Stakes offer a touching way to commemorate their life and offer solace to those who are grieving. These garden stakes serve as a meaningful tribute to honor their memory and provide comfort during difficult times.
A Symbol of Faith and Remembrance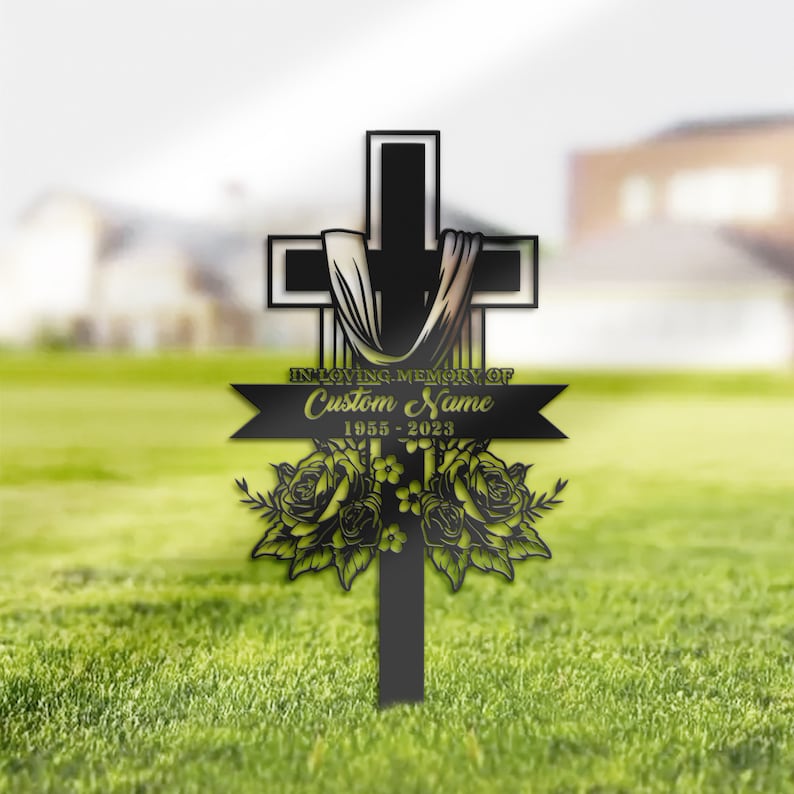 The Floral Cross Grave Marker Metal Garden Stakes feature a delicate and elegant design, with intricate floral patterns adorning a timeless cross. This combination symbolizes faith, hope, and the beauty of the life that was lived. Placing these markers at a gravesite or in a peaceful garden area is a heartfelt way to remember and pay respects to your loved one.
These garden stakes not only serve as a memorial but also as a symbol of the everlasting love and cherished memories that remain. The cross represents the faith and spirituality of your loved one, while the intricate floral details reflect the beauty and uniqueness of their life journey.
A Thoughtful Sympathy Gift
Grieving the loss of a loved one can be an incredibly challenging experience. The Floral Cross Grave Marker Metal Garden Stakes can also be given as sympathy gifts to offer support and comfort to those who are mourning. These markers provide a tangible and enduring way to express condolences and share in the grieving process.
Crafted with care and durability in mind, these metal garden stakes are designed to withstand the elements, ensuring they remain a lasting tribute. They serve as a reminder that the memory of your loved one will endure and that they will always be in your thoughts and prayers.