Florida Gators Metal Sign: Show Your Gators Pride
Show your Gators pride with the Florida Gators Metal Sign! This sign is more than just decoration; it's a powerful expression of your unwavering devotion to the Florida Gators and a tribute to your passion as a dedicated fan. Discover why this metal sign is the perfect addition for showcasing your Gators allegiance and celebrating your team spirit.
Display Your Team Spirit: Declare Your Gators Fandom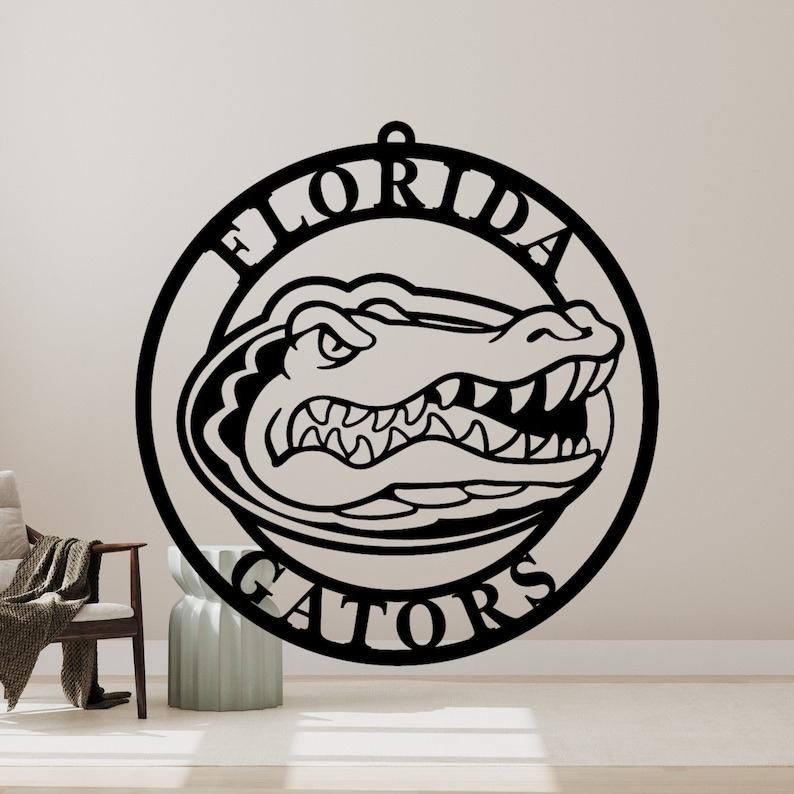 The Florida Gators Metal Sign allows you to boldly display your team spirit. Its striking Gators branding and iconic design immediately establish your area as a dedicated spot for Gators fans.
As a fervent supporter of the Florida Gators, this metal sign takes center stage in your space, infusing it with team pride and camaraderie. Its attention-grabbing design proudly represents your allegiance and serves as a rallying point for fellow fans, creating an atmosphere of shared excitement and team unity.
Elevate Your Space: Define Your Gators Sanctuary
What sets the Florida Gators Metal Sign apart is its ability to elevate your space into a Gators sanctuary. Whether placed near your memorabilia collection, in a prominent location, or as part of your dedicated fan area, this sign adds a dynamic touch that transforms your surroundings into a Gators-inspired haven.
Let this iconic sign be the centerpiece of your fan space, infusing your environment with the energy of the Florida Gators. Allow it to be the defining element that sets your area apart, creating an ambiance that radiates Gators pride and captures the excitement of game days.
Connect Through Fandom: Bond with Fellow Gators Fans
When seeking to connect with fellow Gators fans and express your team allegiance, finding a symbol that embodies your devotion is essential. The Florida Gators Metal Sign accomplishes this seamlessly, making it an ideal choice for celebrating your bond with the team and engaging with other passionate Gators supporters.
Whether prominently displayed in your space, shared with fellow fans, or given as a thoughtful gift, this metal sign adds a spirited touch to your surroundings. Its distinctive design and Gators-themed charm foster an atmosphere that embodies the essence of Florida Gators football and the joy of connecting with fellow fans.