Georgia Bulldogs Logo Metal Sign: Elevate Your Fan Decor
Elevate your fan pride with the Georgia Bulldogs Logo Metal Sign! This isn't just a sign – it's a potent symbol of your unwavering dedication to the team. Discover why this metal sign is the ideal addition for showcasing your team spirit and forging connections with fellow Bulldogs supporters.
Display Your Team Devotion: Flaunt Your Bulldogs Fandom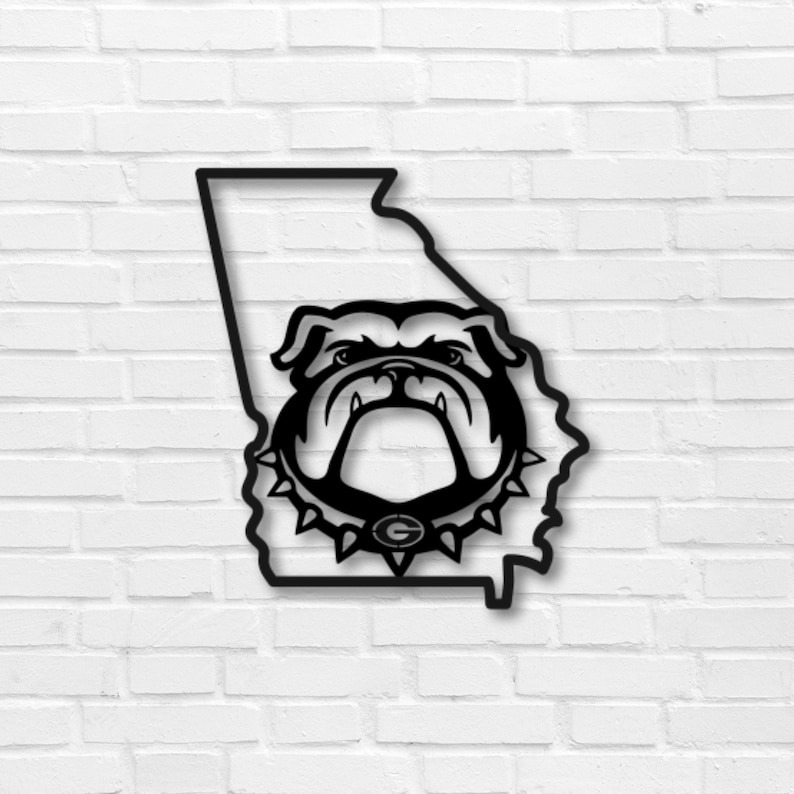 The Georgia Bulldogs Logo Metal Sign prominently showcases the iconic team logo, enabling you to exhibit your allegiance in a striking and stylish manner. It's more than a mere decoration – it's an assertion of your unwavering support for the Bulldogs.
As a passionate Georgia Bulldogs fan, this metal sign becomes the focal point of your fan space. Its bold design and recognizable logo serve as a rallying cry for fellow fans, sparking conversations and showcasing your passionate devotion to the team.
Transform Your Space: Create an Inspiring Fan Environment
Transform your space into an inspiring Bulldogs haven with the Georgia Bulldogs Logo Metal Sign. Whether it graces your fan cave, takes center stage in your game day setup, or hangs proudly on your wall, this sign encapsulates the essence of being a true Bulldogs enthusiast.
By incorporating this metal sign into your decor, you're crafting a dedicated area that celebrates your team's legacy. It's more than decor – it's a visual embodiment of the pride and excitement you feel for the Georgia Bulldogs.
Foster Fan Connections: Strengthen the Bulldogs Community
Foster meaningful connections with fellow Georgia Bulldogs fans using the Georgia Bulldogs Logo Metal Sign. It's not just a sign; it's a unifying emblem that brings fans together.
Whether displayed at home, prominently showcased in your office, or shared as a gift with another Bulldogs supporter, this metal sign sparks camaraderie and conversations. It's a catalyst for celebrating victories, reminiscing about memorable moments, and deepening the sense of community among fans.