Something Witched This Way Comes: The Ghost Happy Halloween Metal Sign
Welcome the Spirit of Halloween
As the cool breeze carries the scent of fallen leaves, and the moon shines brightly in the night sky, it's time to embrace the spirit of Halloween. The Ghost Happy Halloween Metal Sign is the perfect addition to your spooky decor, bringing a touch of enchantment to your home. This metal wall art features a friendly ghost with its arms wide open, ready to welcome all the witches, ghouls, and trick-or-treaters that come its way.
A Whimsical and Charming Design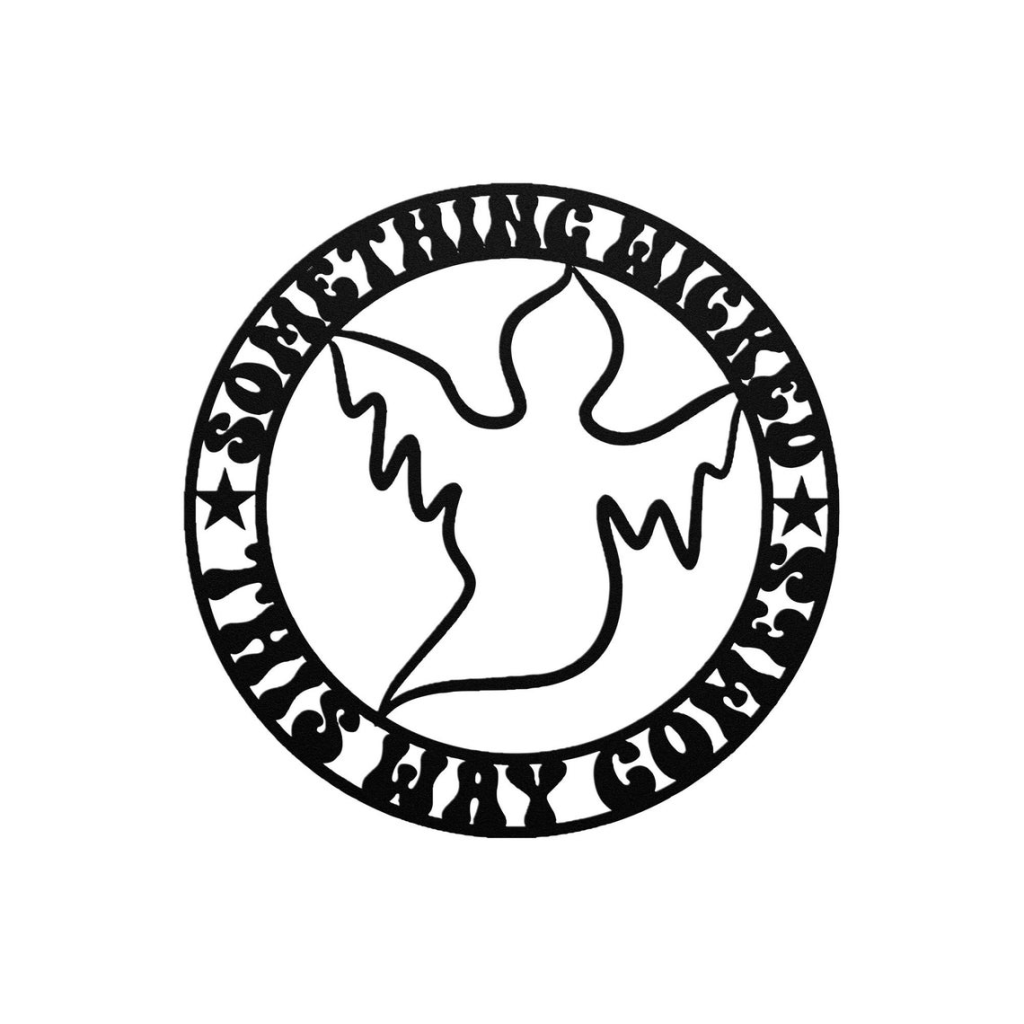 This Halloween decoration showcases a whimsical and charming design that will warm the hearts of young and old alike. The cute and friendly ghost will add a touch of playfulness to your Halloween setup. Hang it on your front door, in the living room, or even in your backyard to welcome guests and set the perfect mood for a bewitching night.
Premium Craftsmanship
The Ghost Happy Halloween Metal Sign is crafted with meticulous attention to detail, using high-quality metal materials. This ensures its durability and sturdiness, allowing you to enjoy it year after year as a beloved part of your Halloween decor. Whether you choose to display it indoors or outdoors, this metal wall art will maintain its charm and allure.
A Versatile and Hauntingly Beautiful Decoration
This Halloween sign is incredibly versatile, making it an excellent addition to any Halloween celebration. Hang it on your front door to welcome guests, display it on your wall to create a spooky gallery, or use it as a centerpiece for your Halloween party. Wherever you place it, this metal wall art will add a hauntingly beautiful touch to your home.
A Thoughtful and Spooky Gift
Looking for a bewitching Halloween gift for a friend or family member? The Ghost Happy Halloween Metal Sign is the perfect choice. Whether they are decorating their home for a Halloween party or simply love the enchantment of this season, this metal wall art will be a delightful and thoughtful present that will be cherished for years to come.
Embrace the Magic of Halloween
With the Ghost Happy Halloween Metal Sign, you can embrace the magic of Halloween and add a touch of whimsy to your home. Let this friendly ghost be your guide as you welcome all things spooky and celebrate the joy of this bewitching season. Create lasting memories with loved ones and make your home a place of enchantment and delight.
Final Thoughts
As the moon rises and the creatures of the night come out to play, the Ghost Happy Halloween Metal Sign will be your beacon, guiding the way for a night of spooktacular fun. Its charming design, premium craftsmanship, and versatility make it a standout piece in your Halloween decorations. So, let the magic of Halloween take over your home with this friendly ghost, and get ready for an enchanting and hauntingly beautiful night.