Halloween RIP Yard Sign – Graveyard Signs
Add a Spooky Touch to Your Halloween Decor
Elevate your Halloween decorations with the Halloween RIP Yard Sign. This eerie yard sign features the classic "Rest in Peace" (RIP) message commonly seen in graveyards, adding a spooky and chilling touch to your home decor for Halloween.
Quality Halloween Decoration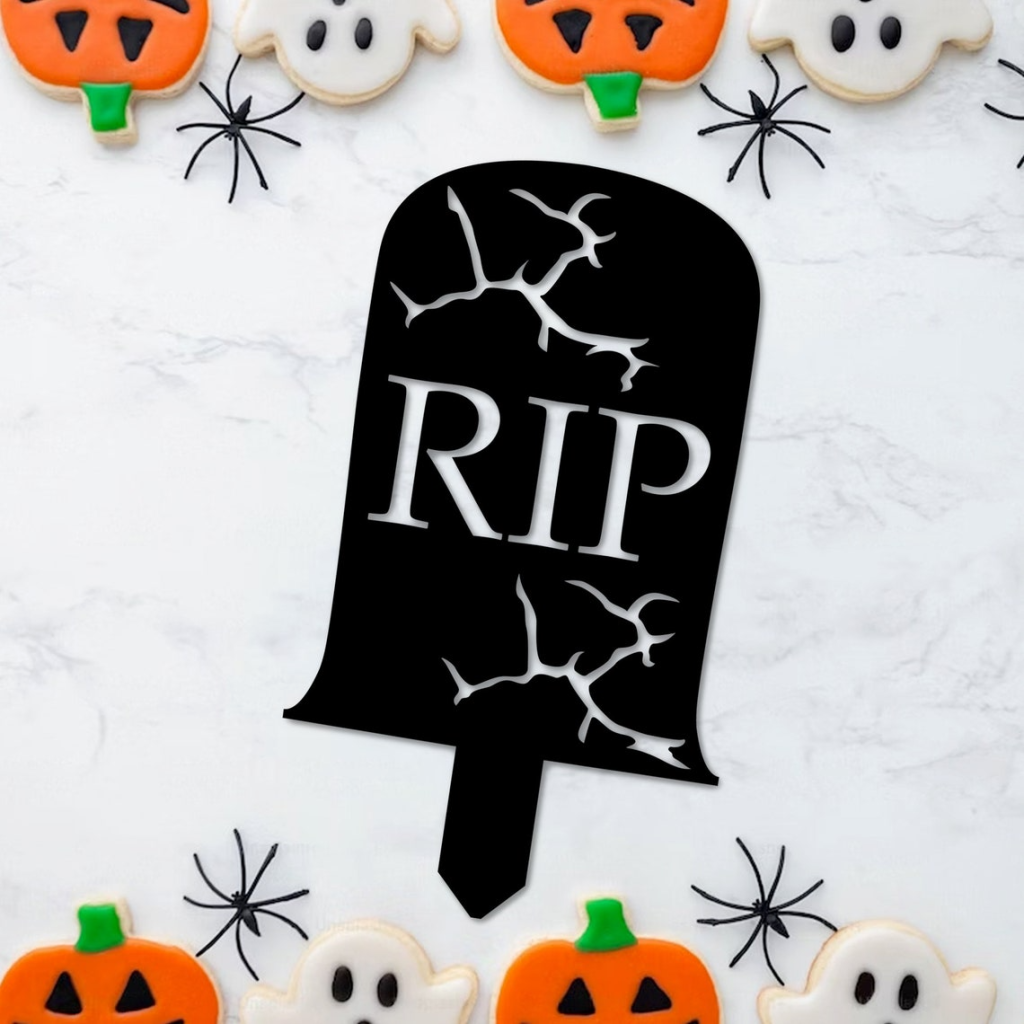 The Halloween RIP Yard Sign is made from durable materials, ensuring its longevity even when displayed outdoors. Its weather-resistant design makes it perfect for setting up in your front yard or other outdoor areas for all to see and shiver.
Chilling Graveyard Aesthetic
The haunting design of the Halloween RIP Yard Sign features a tombstone-inspired look with the "RIP" message and eerie embellishments. It sets the perfect mood for Halloween, creating an unsettling ambiance for trick-or-treaters and Halloween party guests.
Easy to Install
The yard sign comes with stakes and easy-to-follow instructions, making it a breeze to set up in your desired location. With simple installation, you can quickly transform your yard into a spooky graveyard scene for Halloween.
A Memorable Halloween Gift
Looking for a unique and haunting Halloween gift? The Halloween RIP Yard Sign makes an excellent choice. Surprise your friends or family members with this chilling Halloween decoration to get them into the spirit of the season.
The Perfect Halloween Decoration
Whether you're hosting a Halloween party or just want to spookify your home for the season, the Halloween RIP Yard Sign is the ideal addition to your Halloween decor. It will give your yard a chilling touch and instantly become a focal point for your Halloween celebrations.
Final Thoughts
The Halloween RIP Yard Sign is more than just a Halloween decoration; it's a statement piece that captures the essence of the spooky season. With its chilling design, high-quality materials, and easy installation, this yard sign is a must-have for any Halloween enthusiast. Turn your yard into a haunted graveyard and make a spine-chilling statement with the Halloween RIP Yard Sign – a bewitching decoration for your haunted home.