Halloween Witch Metal Sign: Add Gothic Elegance to Your Halloween Decor
Infuse your Halloween decor with a touch of gothic elegance using the Halloween Witch Metal Sign. This metal sign isn't just a decoration – it's a piece of wall art that enhances the allure of your home during the spooky season. Let's explore why the Halloween Witch Metal Sign is the ideal choice for those seeking to bring a touch of darkness and sophistication to their space.
Gothic Charm: A Haunting Artwork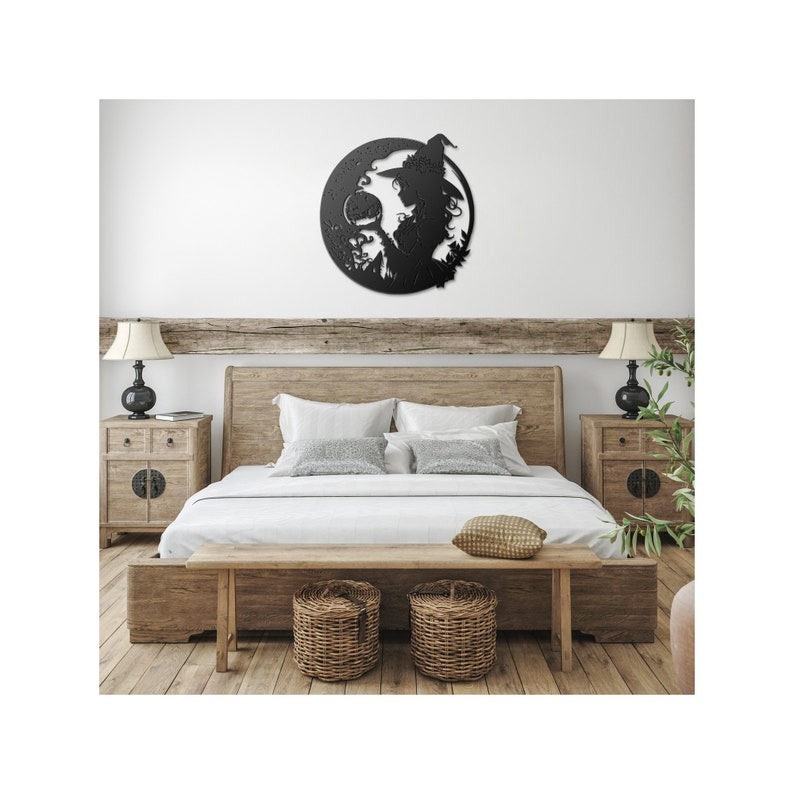 One of the defining features of the Halloween Witch Metal Sign is its gothic charm. Whether you're transforming your living space, creating a bewitching corner, or adding an air of mystique to your Halloween gathering, this metal sign captures the essence of gothic beauty in a visually captivating way. Its witch motif exudes an aura of enchantment.
For Halloween enthusiasts with a penchant for the dark and elegant, this sign becomes a centerpiece that proudly showcases your love for the mysterious and artistic. It adds a touch of sophistication and intrigue to your decor, drawing guests into a world of haunting allure. The Halloween Witch Metal Sign comes in a standard size, ensuring it fits seamlessly into your spellbinding setup.
The Ultimate Halloween Decor: Embracing Gothic Aesthetics
When it comes to Halloween decor, finding something that perfectly captures the essence of gothic aesthetics can be a challenge. However, the Halloween Witch Metal Sign flawlessly embodies the mood of the season, making it the ultimate decoration for those who appreciate the beauty of darkness.
This metal sign isn't just a representation of Halloween – it's a tribute to your love for gothic art and the enigmatic. Whether showcased prominently in your home or featured as a centerpiece for your Halloween soirée, it merges the allure of witchcraft with a touch of artistic elegance. It's a seamless fusion of your Halloween spirit and your appreciation for captivating aesthetics.