Happy Halloween Metal Sign: A Festive Array of Spooky Delights
Infuse your Halloween decor with an array of spooky delights using the Happy Halloween Metal Sign. This metal sign isn't just an ornament; it's a festive piece that brings a vibrant Halloween spirit to your home. Let's explore why the Happy Halloween Metal Sign is the perfect choice for those seeking to create an enchanting and eerie atmosphere.
Festive Design: Celebrate Halloween's Best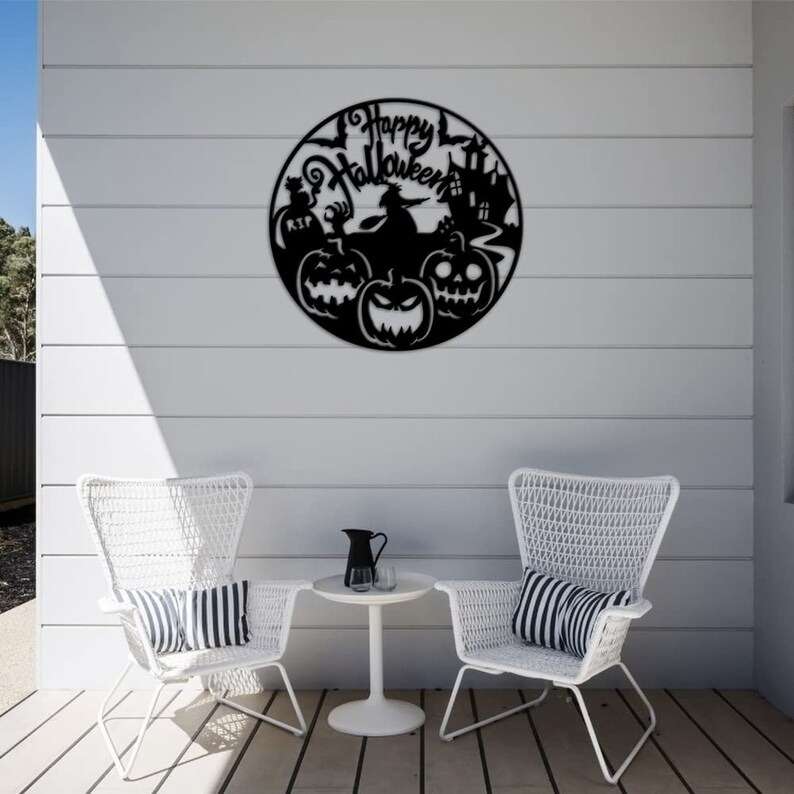 What sets the Happy Halloween Metal Sign apart is its festive design. Whether you're decking out your living space, creating a haunted corner, or enhancing your Halloween party, this metal sign captures the essence of the season in a visually captivating way. The blend of bats, pumpkins, ghosts, and monsters adds an element of whimsy and spookiness to your decor.
For Halloween enthusiasts, this sign becomes a centerpiece that proudly displays your love for all things spooky. It adds a sense of joy and intrigue to your space, inviting guests to marvel at the variety of Halloween elements. The Happy Halloween Metal Sign can be hung on a wall or displayed on a tabletop, allowing you to showcase your Halloween spirit in various ways.
The Ultimate Festive Halloween Decor: Embrace the Spirit
When it comes to festive Halloween decor, finding something that captures the best of the season can be a challenge. However, the Happy Halloween Metal Sign effortlessly embodies the essence of Halloween, making it the ultimate decoration for those who want to celebrate all the spooky delights.
This metal sign isn't just a representation of Halloween; it's a celebration of the holiday's iconic symbols. Whether displayed prominently in your home or featured as a focal point for your Halloween gathering, it merges the excitement of the season with a blend of whimsy and spookiness. It's a seamless fusion of your Halloween spirit and your appreciation for festive decor.