Happy Halloween Witch Metal Sign
Add a Witchy Touch to Your Halloween Decor
Get ready to embrace the spookiness of Halloween with the Happy Halloween Witch Metal Sign. This charming metal sign is the perfect addition to your Halloween home decor, bringing a touch of witchcraft and magic to your space.
Witchy Design for Halloween Enthusiasts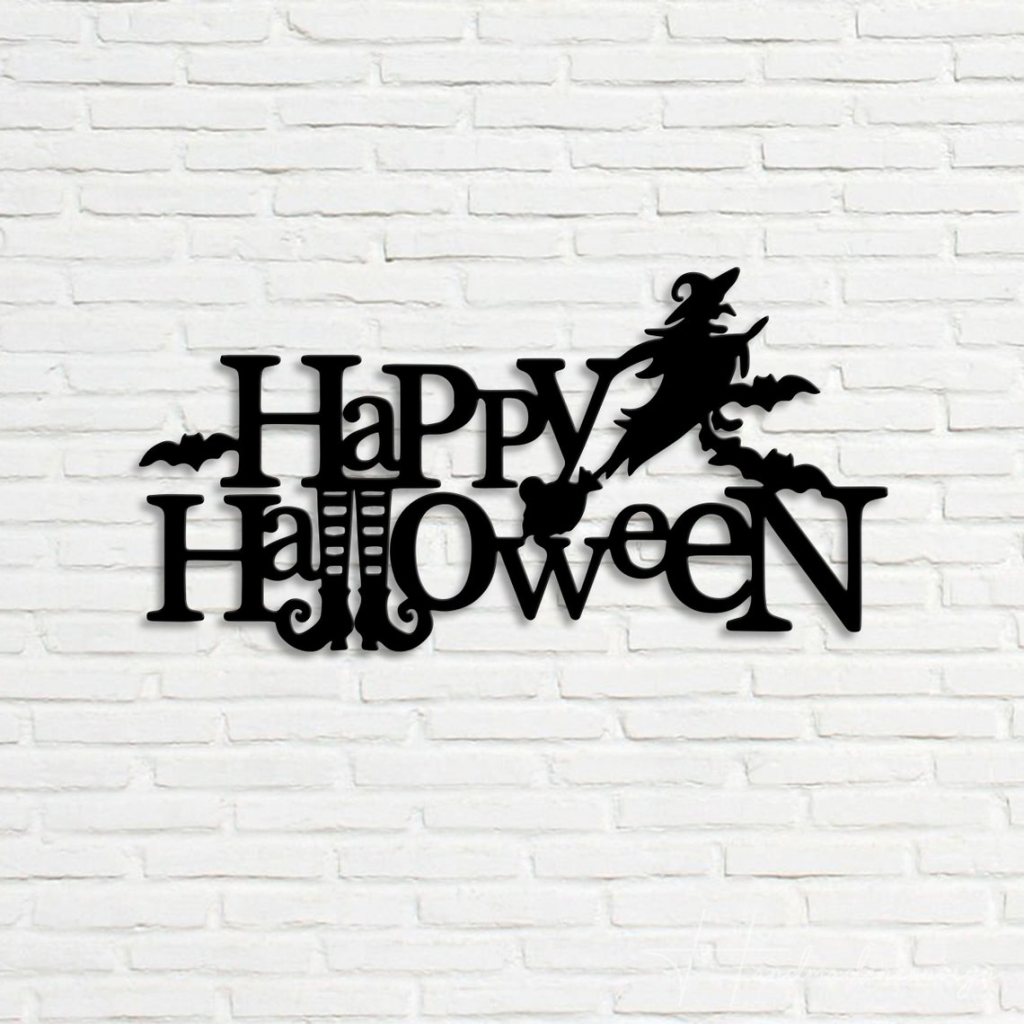 The Happy Halloween Witch Metal Sign features a delightful witch design, complete with a classic witch hat, broomstick, and a big, bright moon. The whimsical artwork captures the essence of Halloween and adds a playful and enchanting vibe to your home.
Durable Metal Construction
Made from high-quality metal, this Halloween metal sign is built to last. Its sturdy construction ensures that it can withstand the outdoor elements, making it suitable for both indoor and outdoor use. Hang it on your front door, porch, or living room wall to welcome Halloween with style.
Easy to Hang and Display
The Happy Halloween Witch Metal Sign comes with pre-drilled holes and mounting hardware, making it easy to hang and display. Within minutes, you can transform your space into a Halloween wonderland and delight both young trick-or-treaters and Halloween enthusiasts.
A Versatile Halloween Decoration
This witch metal sign is a versatile Halloween decoration that can be used in various ways. Hang it on your front door to greet your guests with a festive spirit, place it on your porch to create a bewitching ambiance, or display it in your living room to enhance the Halloween atmosphere during parties or gatherings.
A Great Addition to Halloween Parties
If you're hosting a Halloween party, the Happy Halloween Witch Metal Sign is a must-have decoration. It adds a fun and spooky element to your party decor and sets the mood for a night of frightful festivities and witchcraft celebrations.
Final Thoughts
Embrace the spirit of Halloween and add a witchy touch to your home decor with the Happy Halloween Witch Metal Sign. Its charming design, durable construction, and easy display make it a delightful addition to your Halloween festivities. Whether you're hosting a party or simply welcoming trick-or-treaters, this metal sign will add a magical and spooky touch to your Halloween celebrations.