Haunted House Halloween Wreath: Eerie Elegance for Your Home
Prepare to embrace the spookiest season with the mesmerizing Haunted House Halloween Wreath. This captivating decoration not only welcomes Halloween with open arms but also adds an element of eerie elegance to your home. Join us as we explore the intricate details of this haunting wreath and discover how it can transform your space into a realm of mysterious charm.
Chilling Beauty: A Haunted House Masterpiece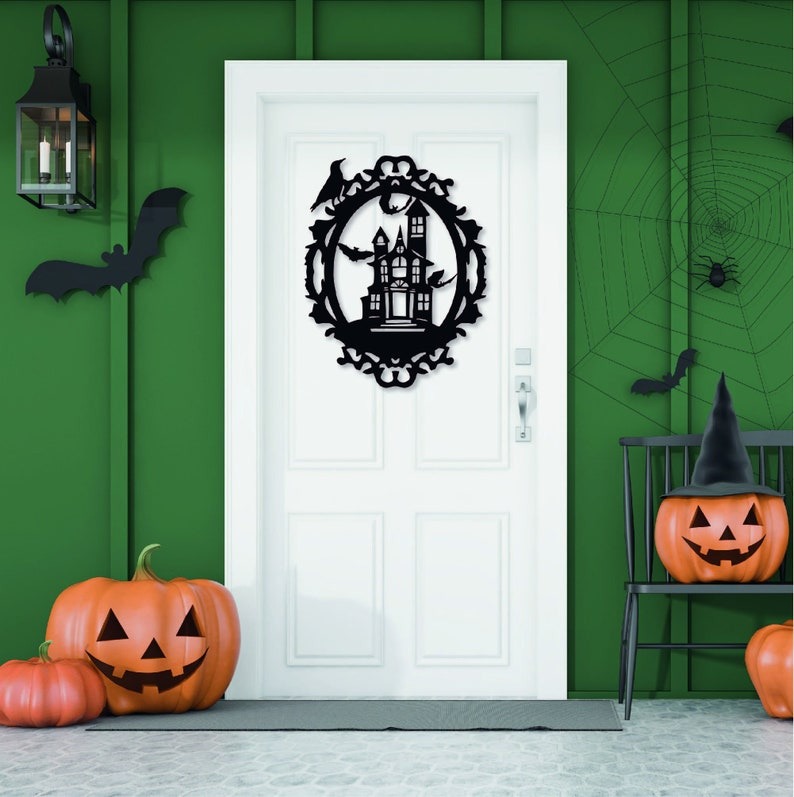 The Haunted House Halloween Wreath invites you to step into a world of enchantment and intrigue. This stunning wreath features an intricately designed haunted house, complete with ghostly accents and bewitching details. Crafted with high-quality materials, it effortlessly combines chilling beauty with a touch of sophistication, making it a striking focal point for your Halloween decor.
Showcase it on your front door, above your mantel, or even as a unique centerpiece for your Halloween gatherings. The Haunted House Halloween Wreath comes in various sizes, allowing you to find the perfect fit for your space and infuse it with an atmosphere that's both eerie and elegant.
Personalization: Adding Your Unique Touch
What sets the Haunted House Halloween Wreath apart is its personalization feature. Elevate the mystery by customizing the wreath with your family name, a haunting message, or even a chilling quote. This option allows you to make the decoration uniquely yours, blending your individual style with the magic of the season.
Imagine the impact of a personalized wreath that greets your Halloween party guests with a message that's as enchanting as it is mysterious. The personalization feature also makes the Haunted House Halloween Wreath a thoughtful and memorable gift for friends and family who share your love for Halloween and sophisticated decor.
Easy Installation and Durability
Concerned about installation? Fear not! The Haunted House Halloween Wreath comes with easy-to-follow instructions, ensuring that you can display it with ease. Crafted from durable materials, it's designed to withstand the elements, promising years of haunting enjoyment.
Whether you're a devoted Halloween enthusiast or simply looking to add a touch of mystery to your home, the Haunted House Halloween Wreath is a captivating choice. Its chilling beauty, customization options, and enduring quality make it a remarkable addition to your Halloween decor collection. Embrace the spirit of the season and create cherished memories with this hauntingly elegant wreath.