Horror Scarecrow Metal Sign: Spooky Halloween Decor for Your Home
Add a chilling touch to your Halloween decor with the Horror Scarecrow Metal Sign. This metal sign isn't just an ornament – it's a spooky piece that enhances the eerie ambiance of your home during the Halloween season. Let's delve into why the Horror Scarecrow Metal Sign is the ideal choice for those seeking a hauntingly good decoration.
Chilling Design: A Frightening Addition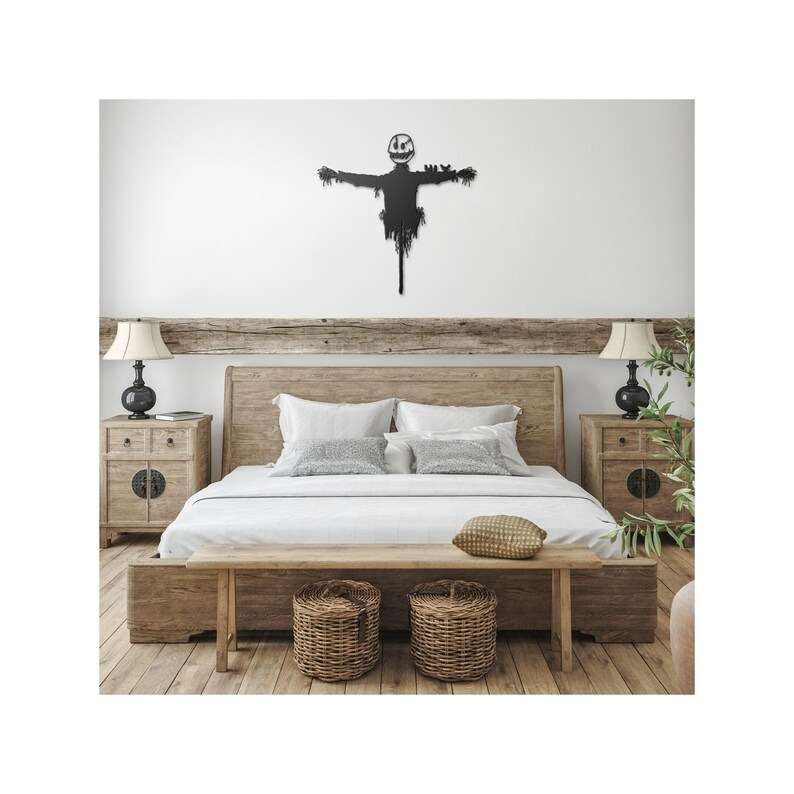 One of the standout features of the Horror Scarecrow Metal Sign is its chilling design. Whether you're transforming your living space, decking out your haunted house, or adding a spooky accent to your Halloween party, this metal sign captures the essence of horror in a visually captivating way. Its scarecrow motif sends shivers down your spine.
For Halloween enthusiasts, this sign becomes a centerpiece that proudly showcases your love for the spooky season. It adds an element of fear and intrigue to your decor, setting the stage for a truly immersive Halloween experience. The Horror Scarecrow Metal Sign comes in a standard size, ensuring it fits seamlessly into your eerie setup.
The Ultimate Halloween Decor: Embracing Spooky Vibes
When it comes to decorating for Halloween, finding something that embodies the spirit of the season can be a challenge. However, the Horror Scarecrow Metal Sign perfectly captures the essence of Halloween, making it the ultimate decoration for those who revel in spooky vibes.
This metal sign isn't just a representation of Halloween – it's a tribute to your love for all things eerie and spine-chilling. Whether hung proudly in your home or showcased at your Halloween party, it combines the thrill of horror with a touch of artistic spookiness. It's a perfect embodiment of your Halloween spirit and your appreciation for atmospheric decor.