Kansas City Chiefs Est.1960 Classic Metal Sign: A Tribute to Football Fandom
Celebrate your passion for football and the Kansas City Chiefs with the Est.1960 Classic Metal Sign. This metal sign isn't just an ordinary piece of decor; it's a tangible representation of your unwavering support for the Kansas City Chiefs football team. Discover how this sign lets you proudly showcase your team loyalty and infuse your space with the spirit of the game.
Embrace Team Legacy: Commemorate Football Tradition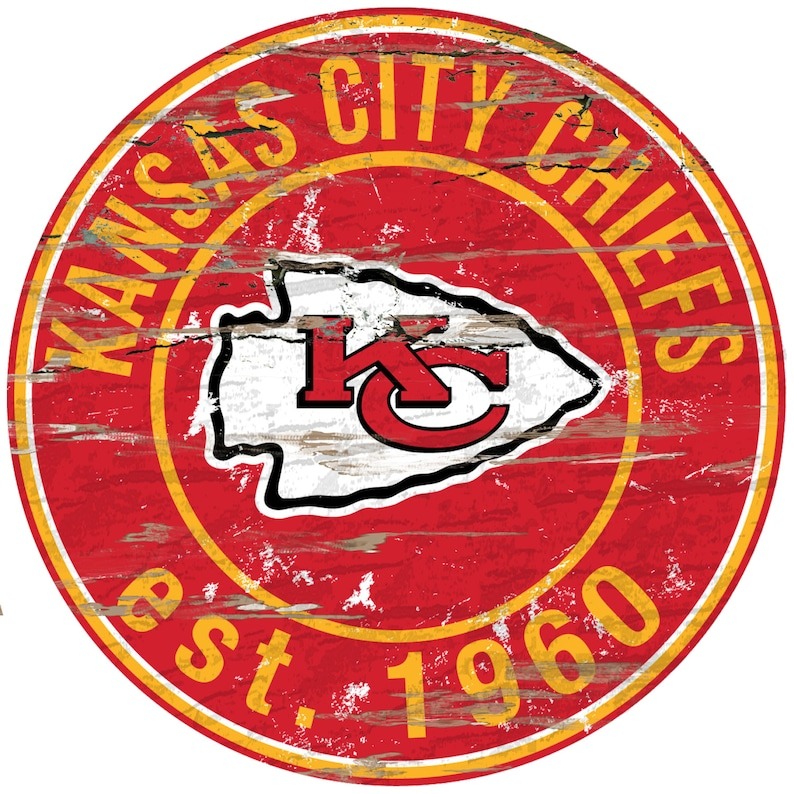 The Kansas City Chiefs Est.1960 Classic Metal Sign prominently features the timeless emblem of your beloved football team, serving as a visual tribute to the Chiefs' storied history. Beyond its aesthetic appeal, this sign symbolizes your deep connection to the Kansas City Chiefs and their enduring journey in the NFL.
As a dedicated fan, this metal sign becomes a testament to your loyalty. Its eye-catching design and recognizable team logo act as a beacon for fellow enthusiasts, sparking conversations and proudly displaying your unwavering commitment to the team.
Elevate Your Space: Curate a Football Sanctuary
Elevate your surroundings with the Kansas City Chiefs Est.1960 Classic Metal Sign, transforming your space into a haven of team adoration. Whether it graces your game-day sanctuary or adds character to your living area, this sign encapsulates the essence of being a devoted fan.
By incorporating this metal sign into your decor, you're creating a dedicated space that honors the team's triumphs and milestones. It's more than just a decorative item—it's a visual embodiment of the excitement and loyalty you hold for the  football team.
Connect with Fellow Fans: Foster Unity Among Enthusiasts
Foster connections with fellow Kansas City Chiefs supporters through the Est.1960 Classic Metal Sign. This sign goes beyond decor; it's a symbol of unity that fosters camaraderie among fans.