Kansas City Chiefs Logo Metal Sign: Unleash Your Team Pride!
Unleash your unwavering team pride with the Kansas City Chiefs Logo Metal Sign! This isn't just an ordinary sign; it's a powerful expression of your dedication to the Kansas City Chiefs and a symbol of your passion as a devoted fan. Discover why this metal sign is the perfect choice for proudly showcasing your Chiefs pride and celebrating your team's legacy.
Showcase Your Devotion: Embrace the Chiefs Legacy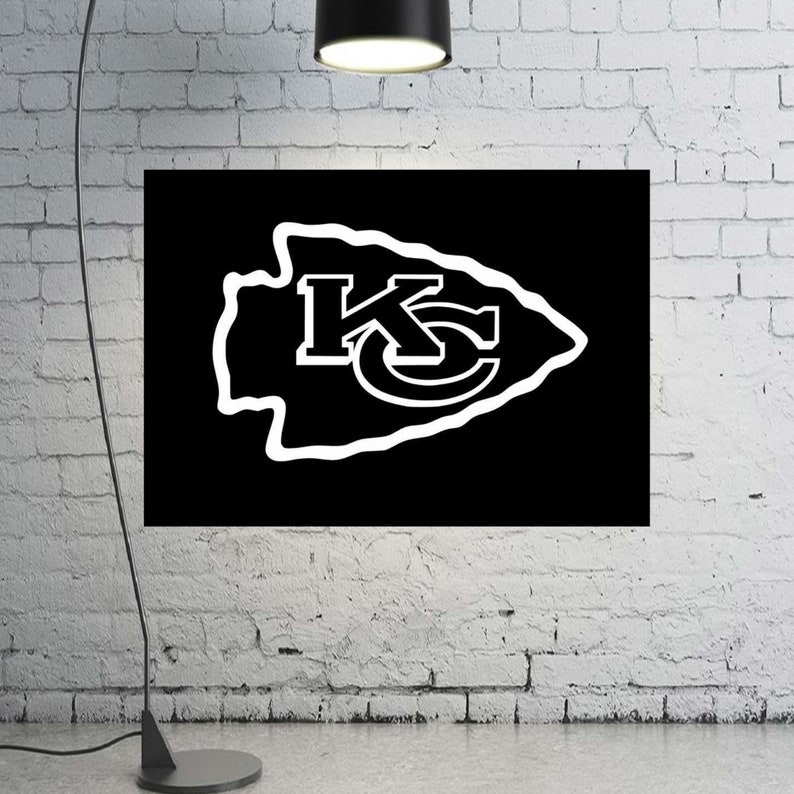 The Kansas City Chiefs Logo Metal Sign allows you to proudly showcase your devotion to the team. Featuring the iconic Chiefs logo and a sleek design, it instantly designates your space as a sacred realm for Chiefs enthusiasts.
As a passionate Kansas City Chiefs fan, this metal sign takes center stage in your surroundings, infusing them with team pride and unity. Its captivating design boldly communicates your allegiance, acting as a gathering point for fellow fans and creating an atmosphere of shared excitement.
Elevate Your Space: Define Your Chiefs Territory
What sets the Kansas City Chiefs Logo Metal Sign apart is its ability to transform your space into Chiefs territory. Whether it graces your fan cave, accompanies your sports memorabilia, or becomes an integral part of your dedicated fan area, this sign adds a dynamic element that converts your surroundings into a Chiefs-inspired sanctuary.
Allow this emblematic sign to take center stage in your fan space, infusing your environment with the energy of the Kansas City Chiefs. Let it define your fan area, cultivating an ambiance that radiates Chiefs pride and captures the exhilaration of game days.
Connect Through Team Spirit: Unite with Fellow Chiefs Fans
When you seek to connect with fellow Chiefs fans and express your team spirit, having a symbol that embodies your dedication is crucial. The Kansas City Chiefs Logo Metal Sign effortlessly achieves this, making it an ideal choice for celebrating your bond with the team and engaging with other devoted Chiefs supporters.
Whether prominently displayed in your space, shared with fellow fans, or given as a thoughtful gift, this metal sign adds a spirited touch to your surroundings. Its distinctive design and Chiefs-themed charm foster an environment that captures the essence of Kansas City Chiefs football and the joy of connecting with fellow fans.