Los Angeles Rams USA Country Flag Metal Sign: Football Fan Gift
Are you in search of the ideal gift for passionate Los Angeles Rams football fans? Look no further than the Los Angeles Rams USA Country Flag Metal Sign, featuring a striking blend of team pride and national allegiance! This unique sign not only celebrates the team's achievements but also embodies the spirit of the nation. Let's delve into its features and uncover why it's the ultimate fan gift.
Football Pride and National Allegiance: A Dynamic Fusion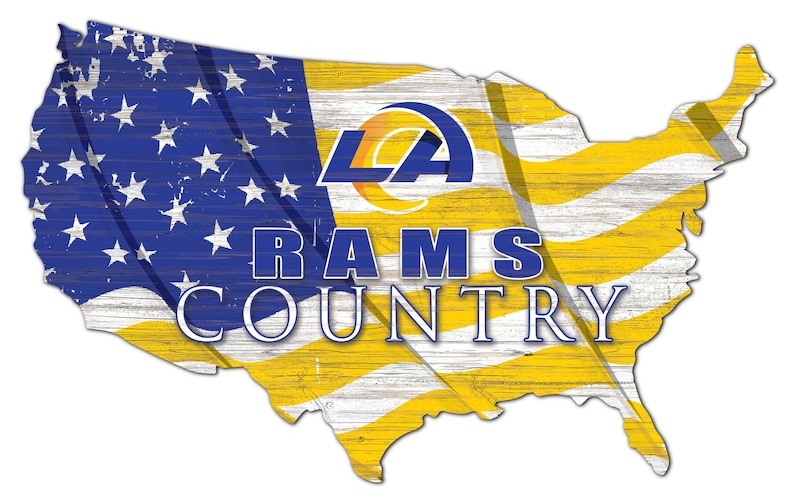 The Los Angeles Rams USA Country Flag Metal Sign seamlessly merges the fervor of football with national pride, creating a powerful representation of both the team and the country. The sign proudly displays the Rams' emblem alongside the iconic American flag, symbolizing the deep connection fans hold for their team and their homeland.
Its captivating design allows it to find a special place in various settings. Whether it graces the fan's game room, living space, office, or personal sanctuary, it brings a touch of both football spirit and patriotic fervor to the surroundings.
The Perfect Fan Gift: Uniting Team and Nation
When you seek a gift that resonates profoundly, the Los Angeles Rams USA Country Flag Metal Sign stands out as a unique choice. By artfully combining football enthusiasm with national loyalty, this sign becomes a thoughtful and meaningful present for Los Angeles Rams football devotees.
Personalization is key, and this sign delivers just that. Its design seamlessly combines the team's emblem with the American flag, creating an item that speaks directly to the recipient's affection for the Rams and their country. Whether it's a lifelong fan or a new follower, this sign captures the essence of both team pride and patriotic unity.