Marshall University Est. 1869 Classic Metal Sign: The Perfect Gift for Marshall Thundering Herd Fans
Are you in search of a classic and timeless gift that will resonate with dedicated Marshall Thundering Herd fans? Look no further than the Marshall University Est. 1869 Classic Metal Sign! This exceptional sign not only showcases your team pride but also pays homage to the rich history of Marshall University. Let's explore its features and understand why it's the perfect gift.
Embrace the Legacy: A Tribute to Marshall Thundering Herd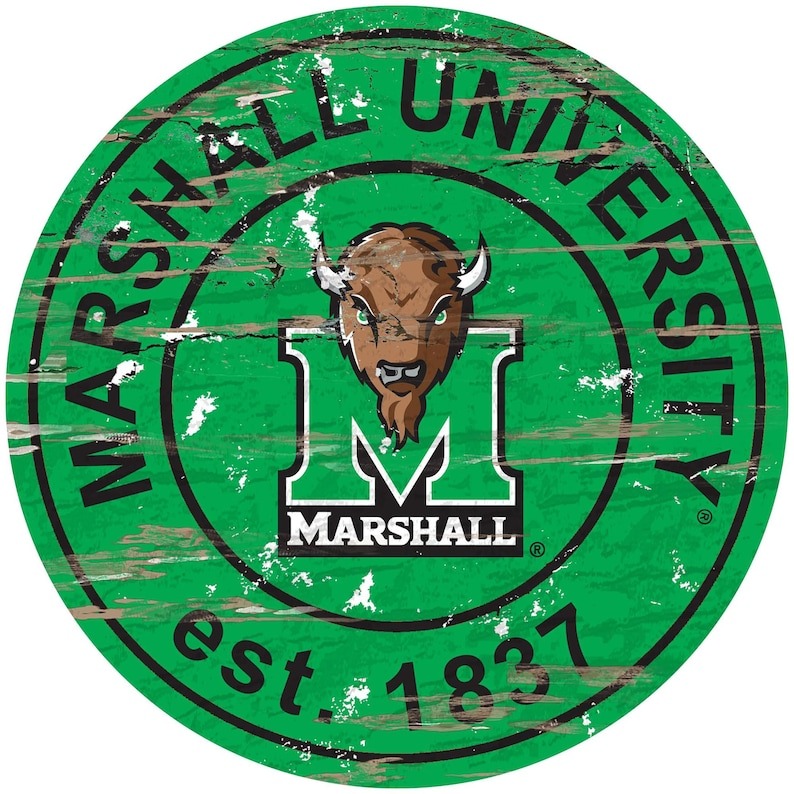 The Marshall University Est. 1869 Classic Metal Sign stands as a tribute to the legacy of the Marshall Thundering Herd. Whether you're enhancing your sports den, game room, or home decor, this sign seamlessly integrates into any environment that celebrates the spirit of Marshall University. With its carefully designed emblem, you can proudly display your affiliation with the Thundering Herd and their esteemed history.
Mounted on walls or displayed in a prominent spot, this sign captures the attention of fellow fans and alumni, creating an atmosphere that resonates with the Marshall community. The Marshall University Est. 1869 Classic Metal Sign serves as a constant reminder of your connection to the university, making it a standout addition among your memorabilia or a centerpiece that showcases your Marshall pride.
The Perfect Gift: Tradition and Quality United
When it comes to gift-giving, finding something with traditional significance can be truly special.  Est. 1869 Classic Metal Sign meets all the criteria, making it the ultimate choice for dedicated Thundering Herd fans and alumni.
Personalization is paramount when selecting a gift, and this sign delivers just that. Through its timeless design and expert craftsmanship, you can express your admiration for Marshall University in a way that's both nostalgic and memorable. Whether you're gifting a fellow fan who's cherished the Thundering Herd or presenting it to a proud alumnus, this sign allows you to convey your shared connection in an enduring manner.