Minesota Vikings Est 1961 Classic Metal Sign: Commemorate Decades of Vikings Football
Celebrate the enduring legacy of Minesota Vikings football with the Minnesota Vikings Est 1961 Classic Metal Sign! This distinctive sign is more than just a decorative piece; it's a tribute to the rich history of the Minnesota Vikings and a symbol of your unwavering devotion as a Vikings fan. Explore why this metal sign is the perfect choice for honoring the team's journey and proudly displaying your passion as a loyal supporter.
Decades of Tradition: Honor Team History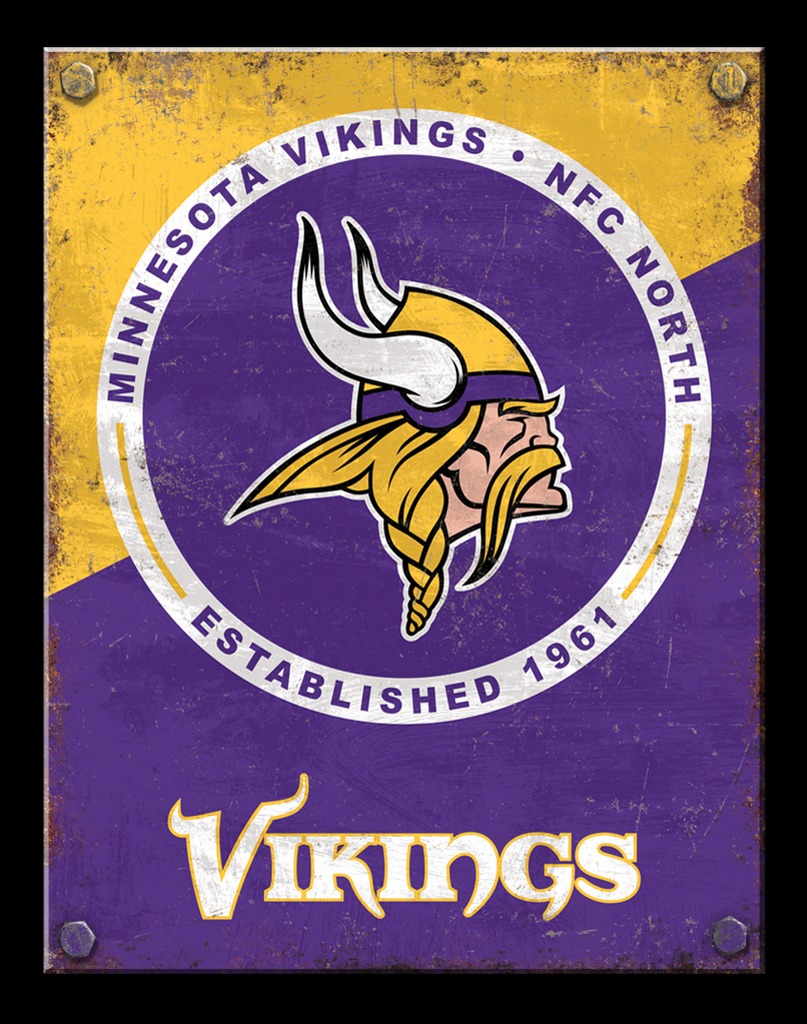 The Minesota Vikings Est 1961 Classic Metal Sign pays homage to decades of football tradition. With its bold design featuring the team's founding year, this sign proudly showcases the Vikings' storied history and the enduring legacy that you and fellow fans hold close to heart.
As a dedicated Vikings enthusiast, this metal sign becomes a centerpiece of your fan space, encapsulating the essence of Vikings football and the camaraderie that comes with cheering for a team with a remarkable history. Its design captures the enduring spirit of the Vikings and serves as a reminder of the team's journey through the years.
Embrace the Legacy: Carry On the Spirit
What sets the Minesota Vikings Est 1961 Classic Metal Sign apart is its ability to carry on the team's legacy. Whether prominently displayed on a wall, in your fan area, or among your collection of memorabilia, this sign becomes a representation of your commitment to the Minnesota Vikings and the tradition of fan support.
Showcase this iconic sign proudly to celebrate the history of Minnesota Vikings football. Allow it to serve as a reminder of the team's iconic moments and your personal connection to its legacy. Its timeless design and Vikings-themed aesthetics make it a standout feature that honors the journey of the team and your role as a devoted fan.
Connect Through History: Engage with Fellow Fans
When seeking a meaningful way to connect with fellow fans and pay homage to the team's history, finding a symbol that captures the legacy is crucial. The Minesota Vikings Est 1961 Classic Metal Sign achieves this effortlessly, making it an ideal choice for celebrating your bond with the team and connecting with other passionate Vikings supporters.
Whether proudly displayed in your fan space, shared with fellow fans, or presented as a thoughtful gift, this metal sign adds a spirited touch to your surroundings. Its enduring design and Vikings-themed charm create an atmosphere that celebrates the legacy of Minnesota Vikings football and the joy of connecting with fellow fans.