New England Patriots Printed Metal Sign: A Vintage Gift for Dedicated Fans
Discover the perfect gift that will excite and delight New England Patriots fans – the New England Patriots Printed Metal Sign. This vintage-style metal sign not only showcases team pride but also adds a touch of nostalgia to any space. Let's explore why this printed metal sign is an ideal choice for passionate Patriots enthusiasts.
Vintage Charm: An Emblem of Tradition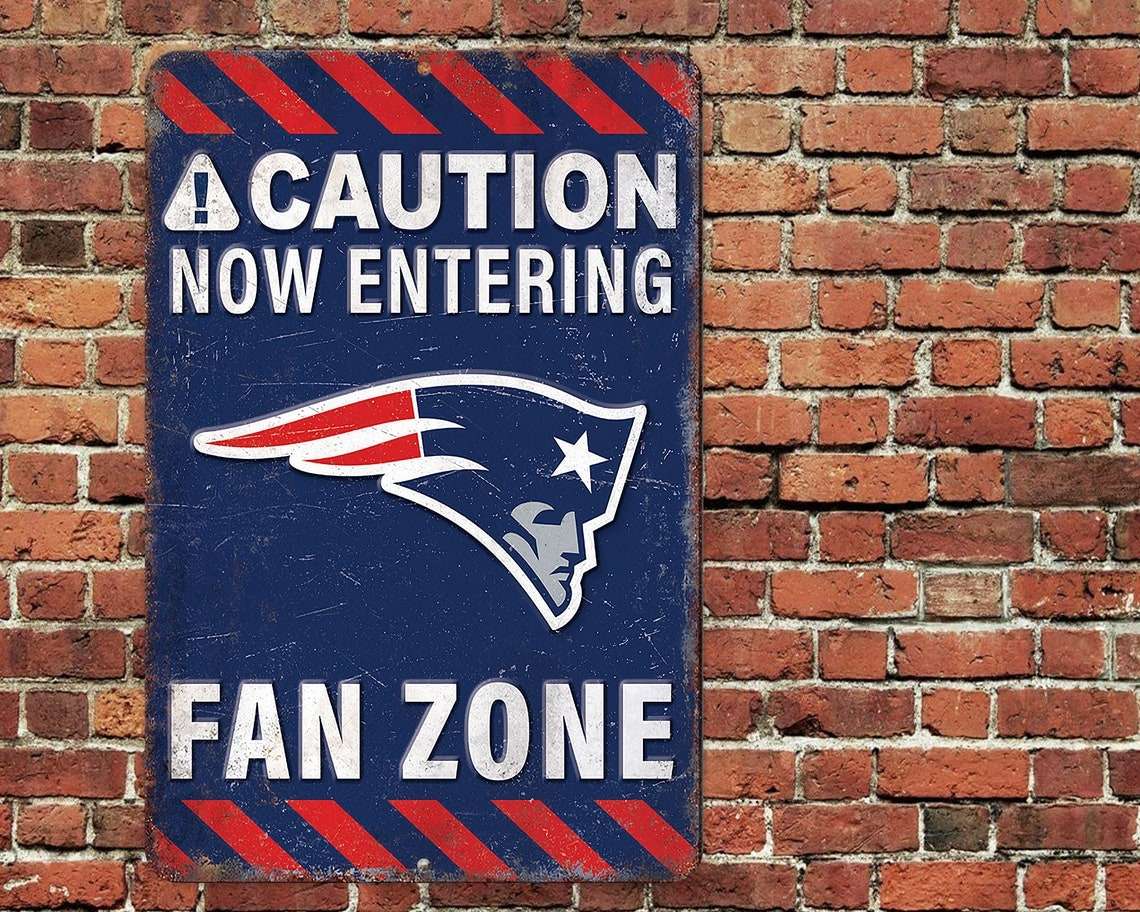 One of the standout features of the New England Patriots Printed Metal Sign is its vintage charm. Whether you're enhancing a sports-themed room, game-day lounge, or any living area, this metal sign seamlessly captures the essence of Patriots history. With its retro design, it pays homage to the team's legacy and tradition.
For devoted Patriots fans, this sign serves as a captivating focal point that proudly displays their team loyalty. It adds an element of nostalgia and authenticity to the surroundings, creating an immediate connection with the team's storied past. The New England Patriots Printed Metal Sign comes in various sizes, ensuring a perfect fit for any space, whether it's a compact den or a spacious entertainment area.
The Ultimate Fan Gift: Combining Fandom and Vintage Appeal
When it comes to gift-giving, finding something truly special can be a challenge. However, the New England Patriots Printed Metal Sign checks all the boxes, making it the ultimate gift choice for Patriots fans.
Personalization is key in gift-giving, and this metal sign offers just that. With its ability to evoke the nostalgia of bygone eras, you can transport fans back to memorable moments in the team's history. Whether it's a gift for a lifelong Patriots supporter or a recent devotee, this sign allows you to share the team's legacy in a meaningful and authentic way.
Furthermore, the New England Patriots Printed Metal Sign is meticulously crafted using high-quality materials, ensuring its durability and longevity. The recipient will appreciate the attention to detail and the sign's ability to withstand the test of time, becoming a cherished keepsake for years to come.