New Orleans Saints USA Country Flag Metal Sign: Football Signs Gift for Fans
The New Orleans Saints USA Country Flag Metal Sign brilliantly merges team spirit with national pride, making it a standout piece for devoted fans. This extraordinary metal sign harmonizes the iconic New Orleans Saints logo with the revered stars and stripes of the American flag, creating a symbol that encapsulates both sports enthusiasm and patriotic fervor. Let's delve into why this sign is a superb choice for ardent New Orleans Saints supporters.
Fusing Team Allegiance and National Identity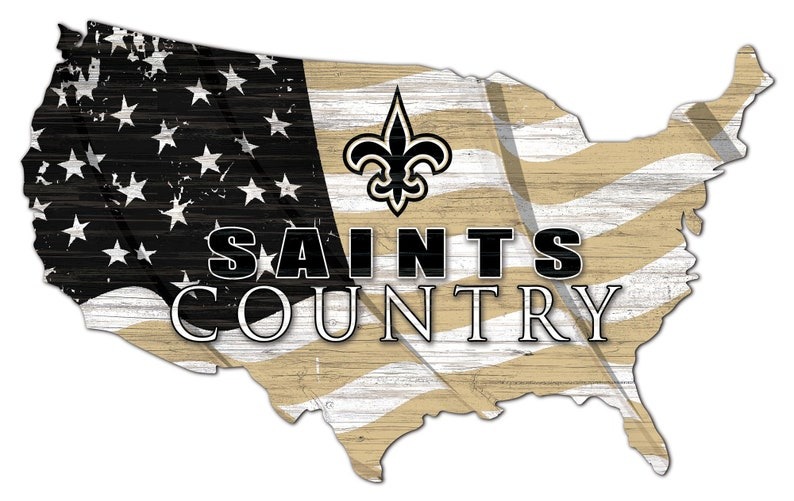 For dedicated followers of the New Orleans Saints who also carry a profound love for their country, the New Orleans Saints USA Country Flag Metal Sign becomes a powerful representation of their dual passions. This sign seamlessly blends the distinctive Saints logo with the timeless imagery of the American flag, embodying both team pride and a strong sense of national identity.
Whether hung in a fan cave, living area, bedroom, or any cherished space, this sign radiates the thrill of sports while embodying a sense of national unity. It symbolizes the seamless intertwining of allegiance to the team and a genuine sense of patriotic pride.
The Ultimate Fan Gift: Merging Sports Fandom and National Allegiance
When searching for a meaningful and impactful gift, the Saints USA Country Flag Metal Sign stands out as an exceptional choice. By expertly combining the fervor of sports fandom with a genuine sense of national pride, this sign becomes a thoughtful and cherished present for New Orleans Saints enthusiasts.
This sign adds a personal touch to the gift, elegantly merging the Saints logo with the American flag, resonating with their dual passion for the team and their country. Whether they've been lifelong fans or have recently embraced the team, this sign encapsulates their dedication to both their team and their nation.