Personalized Beagle Address Custom Metal Sign: Welcome in Beagle Style
Are you a devoted Beagle owner or simply want to add a touch of Beagle charm to your home's address? Look no further than the Personalized Beagle Address Custom Metal Sign. This unique custom metal sign not only showcases the delightful Beagle breed but also allows for personalization, making it a one-of-a-kind addition to your home's exterior. Let's explore its features and understand why it's the perfect way to welcome guests in Beagle style.
Your Address, Your Beagle Flair: A Tailored Welcome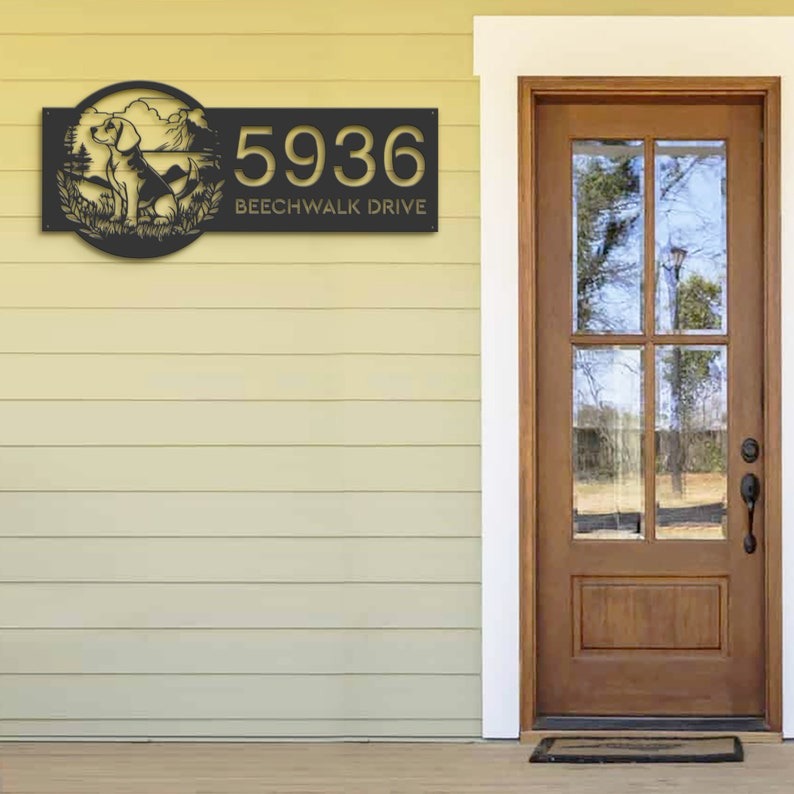 The Personalized Beagle Address Custom Metal Sign offers a special opportunity to infuse your home's address with the endearing spirit of Beagles. You can customize this metal sign with your house number, street name, or any other information you'd like to display.
With options to choose the size, color scheme, and design elements, you have the creative freedom to make this custom sign a true reflection of your love for Beagles. It's more than just an address sign; it's a heartfelt nod to your favorite breed and a warm welcome for anyone visiting your home.
The Perfect Personalized Addition: Tailored for Beagle Lovers
Whether you're a Beagle enthusiast or simply appreciate the charm of this breed, the Personalized Beagle Address Custom Metal Sign is a delightful addition to any home. It also makes for a thoughtful and unique gift for fellow Beagle lovers.
Personalization is the key to making your home uniquely yours, and this custom metal sign offers precisely that. Whether you're showcasing your own address or surprising a Beagle-loving friend or family member, this sign reflects your love for these wonderful dogs.
Crafted with precision and made from high-quality materials, this custom metal sign ensures durability and a warm Beagle welcome for years to come. It's a personalized touch that adds both style and charm to your home's exterior.