Personalized Spider Metal Wall Art V2: Spooky Halloween Decoration for Home
Get ready to add a touch of spookiness to your home decor this Halloween with the all-new Personalized Spider Metal Wall Art V2. This hauntingly beautiful piece of art is not only a striking visual element but also a customizable masterpiece that will turn heads and set the perfect eerie ambiance. Let's delve into the details of this unique Halloween decoration and explore why it's a must-have for your home.
Creepy Elegance: A Haunting Addition to Your Home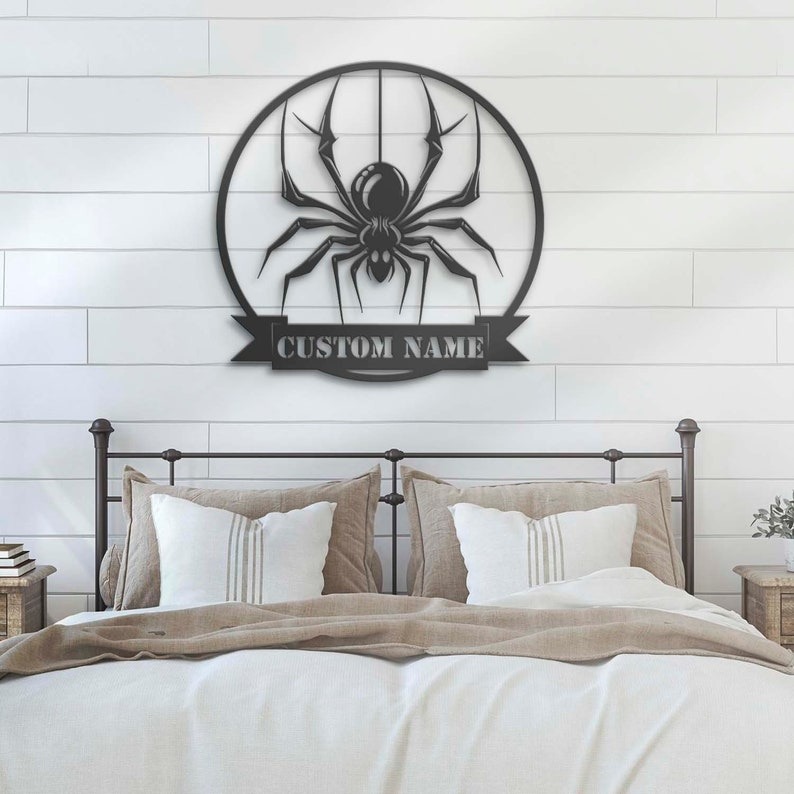 If you're a fan of Halloween and love embracing the spooky season, the Personalized Spider Metal Wall Art V2 is the ideal decoration for you. This art piece beautifully captures the essence of Halloween with its intricate spider design, delicate web details, and captivating presence. Crafted from high-quality metal, it exudes an air of elegance while maintaining that eerie allure that makes Halloween so exciting.
Hang this art piece in your living room, entryway, or even on your front porch to instantly transform your space into a haunted haven. Its stunning design acts as a conversation starter and adds a dash of mystery to your home's atmosphere. The Personalized Spider Metal Wall Art V2 comes in various sizes, allowing you to choose the perfect fit for your space and create a truly customized Halloween experience.
Personalization: Your Signature Halloween Style
What sets the Personalized Spider Metal Wall Art V2 apart is its customization options. This Halloween decoration can be personalized to reflect your unique style and preferences. Add your family name, a spooky quote, or even a chilling message to make this art piece truly yours. Whether you want to keep it elegant with a subtle touch of Halloween or go all out with a spooky message, the choice is yours.
Imagine welcoming your Halloween party guests with a personalized spider art piece that greets them by name. It's an attention-grabbing detail that adds a memorable twist to your spooky celebrations. Additionally, this customization option makes the Personalized Spider Metal Wall Art V2 a fantastic gift for friends and family who share your love for Halloween and unique decor.
Easy Installation and Durability
Worried about the hassle of hanging a metal art piece? Fear not! The Personalized Spider Metal Wall Art V2 comes with easy-to-follow installation instructions, ensuring that you can proudly display your Halloween decoration without any fuss. The metal construction guarantees its durability, making it suitable for both indoor and covered outdoor use. Enjoy the Halloween festivities year after year with this enduring piece of art.
Whether you're an avid Halloween enthusiast or simply looking to infuse some seasonal spirit into your home, the Personalized Spider Metal Wall Art V2 is the perfect solution. Its creepy elegance, customization options, and durable design make it an exceptional addition to your Halloween decor collection. Embrace the spooky season in style and create lasting memories with this captivating piece of art.