Personalized Spooky Bat Metal Sign: Your Custom Halloween Accent
Elevate your Halloween decor with the Personalized Spooky Bat Metal Sign. This metal sign isn't just an ornament; it's a unique piece that adds a custom touch of spookiness to your home during the spooky season. Let's delve into why the Personalized Spooky Bat Metal Sign is the perfect choice for those seeking to infuse their Halloween decorations with a personalized eerie vibe.
Customizable Design: Tailored for Spook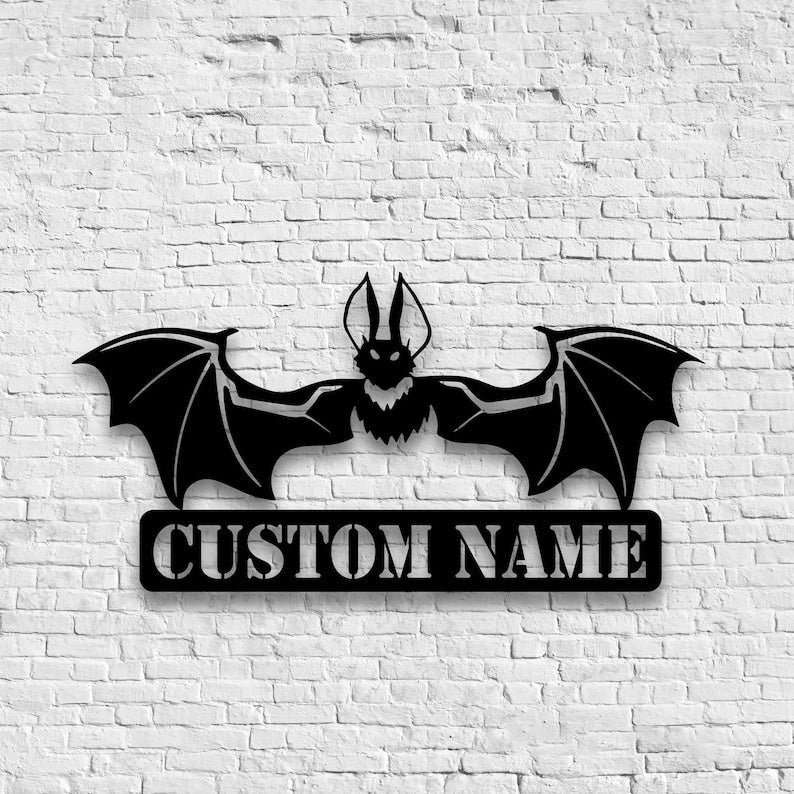 What sets the Personalized Spooky Bat Metal Sign apart is its customizable design. Whether you're revamping your living space, creating a haunted corner, or adding a personalized touch to your Halloween party, this metal sign captures your individuality in a visually captivating way. The spooky bat motif adds an element of fright and intrigue to your decor.
For those who enjoy a unique twist on traditional Halloween decor, this sign becomes a centerpiece that proudly showcases your personal spook factor. It adds a sense of mystery and character to your decor, inviting guests to admire the customized artwork. The Personalized Spooky Bat Metal Sign can be personalized with your chosen name or phrase, ensuring it's crafted to match your unique spooky style.
The Ultimate Custom Halloween Decor: Unleash the Spookiness
When it comes to Halloween decor, finding something that perfectly captures the spooky essence of the season can be a challenge. However, the Personalized Spooky Bat Metal Sign allows you to unleash your personalized spookiness, making it the ultimate decoration for those who want to create a chilling atmosphere with their own twist.
This metal sign isn't just a representation of Halloween; it's a celebration of your fascination with all things eerie and chilling. Whether displayed prominently in your home or featured as a centerpiece for your Halloween gathering, it merges the spine-tingling spirit of the season with your unique spooky flair. It's a seamless blend of your Halloween enthusiasm and your appreciation for customized chilling decor.