Personalized Trick O' Treat Metal Sign: Jack O' Lantern Halloween Home Decor
Elevate your Halloween decor with the festive Personalized Trick O' Treat Metal Sign! This charming sign not only adds a touch of Halloween spirit to your home but also welcomes trick-or-treaters with a sense of playful excitement. Explore why this metal sign is the perfect addition to your Halloween festivities.
Custom Halloween Greetings: Set the Festive Atmosphere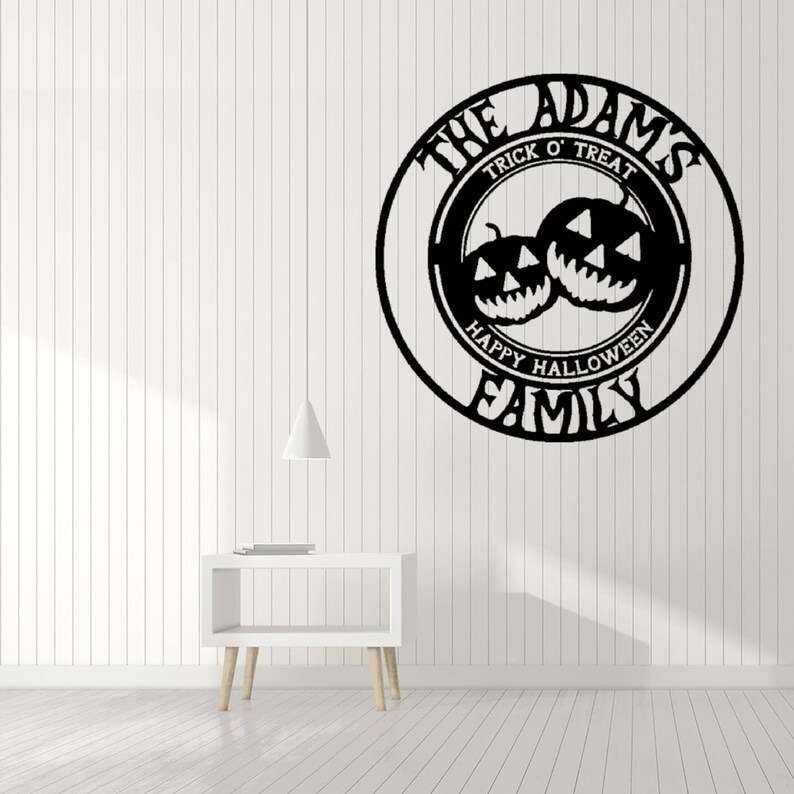 The Personalized Trick O' Treat Metal Sign captures the essence of Halloween with its custom design featuring a cheerful Jack O' Lantern. The sight of this iconic symbol welcomes visitors with a heartwarming feeling of festive merriment, instantly setting the tone for Halloween fun.
By personalizing this metal sign with your chosen name or message, you create a unique decoration that adds a personal touch to your Halloween display. Whether hung indoors or outdoors, this sign becomes a delightful conversation starter that adds an extra layer of excitement to your Halloween celebration.
Versatile Festive Charm: Invite the Halloween Spirit
What sets the Personalized Trick O' Treat Metal Sign apart is its versatile charm in Halloween decorating. Whether you're hosting a spooky gathering, decking out your home for trick-or-treat night, or simply embracing the Halloween spirit, this sign seamlessly enhances your decor.
Showcase it near your front door to welcome eager trick-or-treaters. Let it adorn your Halloween-themed mantle or become a centerpiece for your spooky party. Its thoughtfully crafted design and festive charm make it a standout addition to haunted houses, Halloween events, and any festive home environment.
The Perfect Personalized Halloween Decor: Spread the Joy
When searching for exceptional Halloween decor, finding something that combines personalization with the joyful essence of the season can be a challenge. However, the Personalized Trick O' Treat Metal Sign effortlessly accomplishes both, making it the ultimate choice for sharing Halloween joy.
This metal sign's personalized and festive design, along with customized details, captures the spirit of Halloween's merriment. Whether displayed as part of your own decor or shared with fellow Halloween enthusiasts, this sign adds a touch of personalized delight to the festive celebrations.