Philadelphia Eagles Est.1933 Classic Metal Sign: Celebrate Football Tradition
Commence a journey through time with the Philadelphia Eagles Est.1933 Classic Metal Sign, an homage to the rich history of this iconic football franchise. This exquisite metal sign allows you to showcase your devotion to the Philadelphia Eagles and their storied legacy, dating back to their founding year in 1933.
Embrace the Football Legacy: A Symbol of History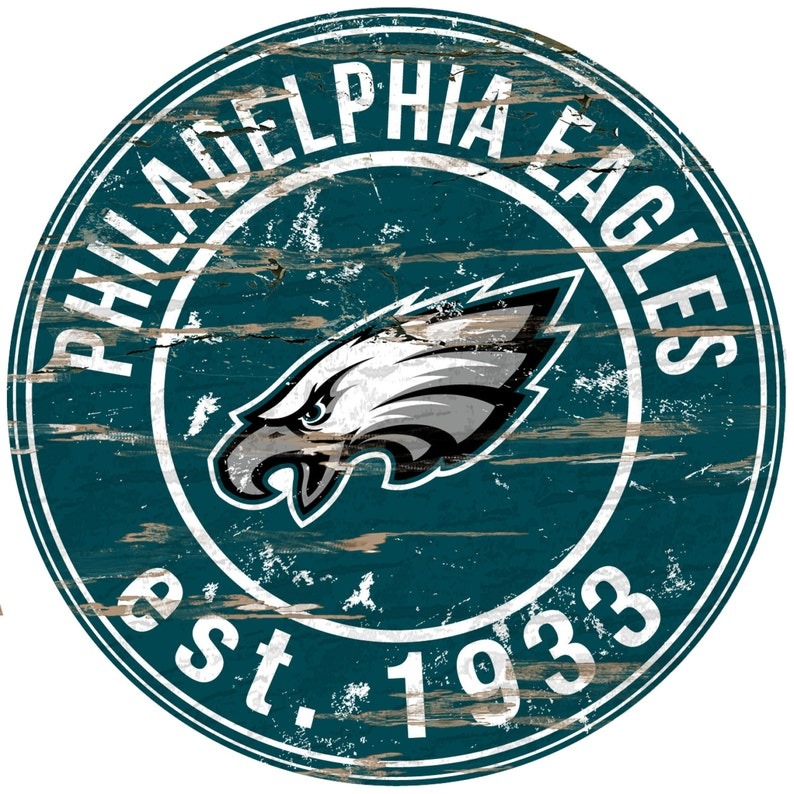 The Philadelphia Eagles Est.1933 Classic Metal Sign serves as a tribute to the team's long-standing football heritage, accomplishments, and profound impact on the sport. Crafted with meticulous attention to detail, this sign captures the essence of the Eagles' football journey, historic moments, and the camaraderie of their dedicated fan base.
By displaying this metal sign, you proudly embody the enduring spirit of the Philadelphia Eagles and honor their contributions to the sport of football.
Elevate Your Fan Space: Reflect Team Spirit
Elevate your living space, fan cave, or game-day area with the Philadelphia Eagles Est.1933 Classic Metal Sign. Beyond expressing your allegiance, this sign has the power to transform your surroundings into a hub of energy and enthusiasm, mirroring the passion of Eagles football.
Featuring this metal sign prominently demonstrates your unwavering support for the Philadelphia Eagles and infuses your space with the values of dedication, teamwork, and the indomitable spirit that defines the franchise.
Strengthen Fan Connections: Bond with Fellow Supporters
Forge stronger connections with fellow fans and enthusiasts through the Classic Metal Sign celebrating the founding year of the Eagles. It acts as a common thread that connects you with others who share your fervor for the team. Whether showcased at tailgates, in your home, or given as a gift, it sparks dialogues about iconic games, legendary players, and the profound impact of the Eagles on their devoted following.
The Philadelphia Eagles Est.1933 Classic Metal Sign pays homage to the essence of the team's legacy—honoring their founding year and the collective dedication of their fans. Display it proudly and pay tribute to the esteemed history that defines