Philadelphia Eagles Garage Classic Metal Sign: Transforming Fan Spaces
Elevate your fan experience to new heights with the Philadelphia Eagles Garage Classic Metal Sign! This distinctive sign is more than just a decoration; it's a statement of your passion for the Philadelphia Eagles and a symbol of your dedicated fan space. Discover why this metal sign is the ideal choice for transforming your garage into an Eagles haven and celebrating the spirit of Eagles fans.
Creating an Eagles Haven: A Tribute to Team Fandom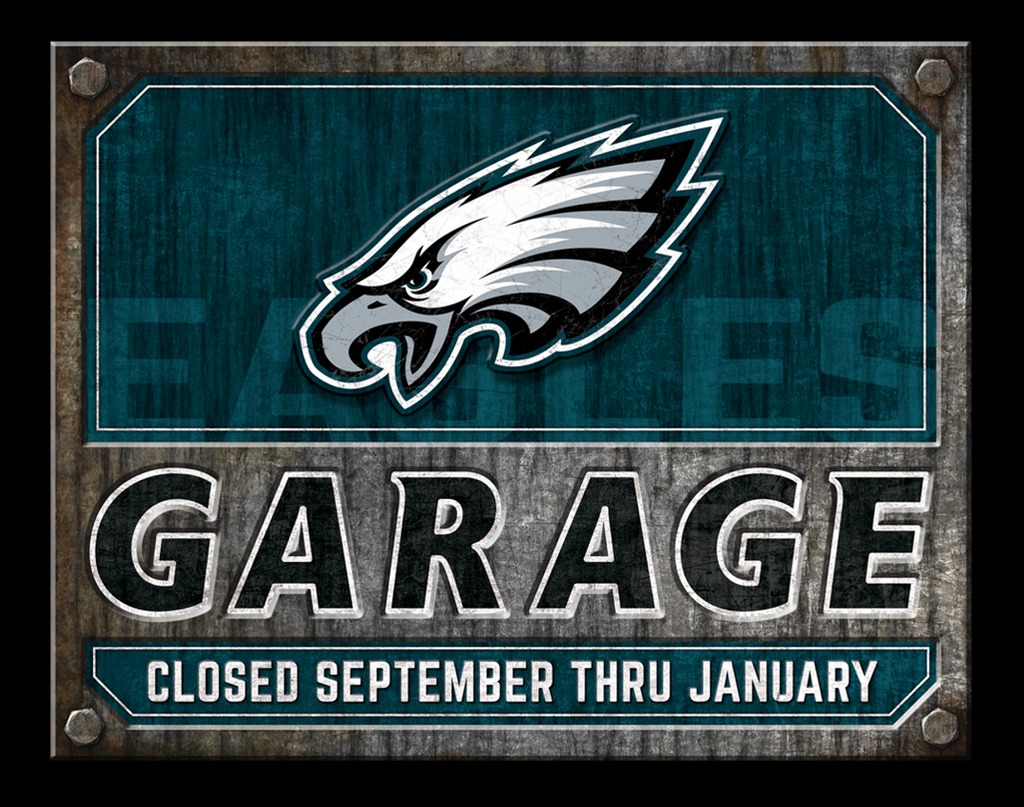 The Philadelphia Eagles Garage Classic Metal Sign sets the stage for an immersive fan experience in your garage. With its bold design featuring the team name and garage-themed aesthetics, this sign instantly establishes your space as a dedicated Eagles haven.
As a fan, this metal sign becomes the centerpiece of your Eagles-inspired garage, igniting excitement and camaraderie among fellow fans. Its eye-catching visuals capture the energy of Eagles football and become a focal point that resonates with the enthusiasm of your fan community.
Versatile Fan Decor: Elevate Your Eagles Oasis
What sets the Philadelphia Eagles Garage Classic Metal Sign apart is its versatility in turning your garage into a spirited Eagles oasis. Whether displayed prominently on your garage door, interior walls, or near your fan memorabilia, this sign adds a dynamic touch to your fan environment.
Showcase this iconic sign proudly to infuse your garage with the vibrant spirit of Philadelphia Eagles football. Let it become the defining element of your Eagles-themed space or a cherished addition to your collection of team memorabilia. Its bold design and spirited aesthetics make it a standout feature that energizes your garage with the passion of Eagles fans.
The Ultimate Fan Statement: Celebrating Eagles Fandom
When seeking to create an immersive fan space that embodies your devotion to the Philadelphia Eagles, finding a symbol that encapsulates team pride is essential. The Philadelphia Eagles Garage Classic Metal Sign achieves this seamlessly, making it the perfect choice for celebrating your love for the team and connecting with fellow Eagles enthusiasts.
Whether displayed proudly in your garage, shared with fellow fans, or given as a thoughtful gift, this metal sign imparts a spirited touch to their fan experience. Its dynamic design and Eagles-inspired charm create an environment that captures the essence of Philadelphia Eagles football and the joy of being part of a dedicated fan community.