Philadelphia Phillies Est.1883 Classic Metal Sign: Celebrating a Rich Baseball Legacy
Pay homage to the storied history of the Philadelphia Phillies baseball team with the Est.1883 Classic Metal Sign. This metal sign captures the essence of the team's enduring legacy and adds a touch of baseball nostalgia to your space, making it a perfect gift for devoted Phillies fans.
Embracing Phillies Baseball History: A Legacy of Triumph and Passion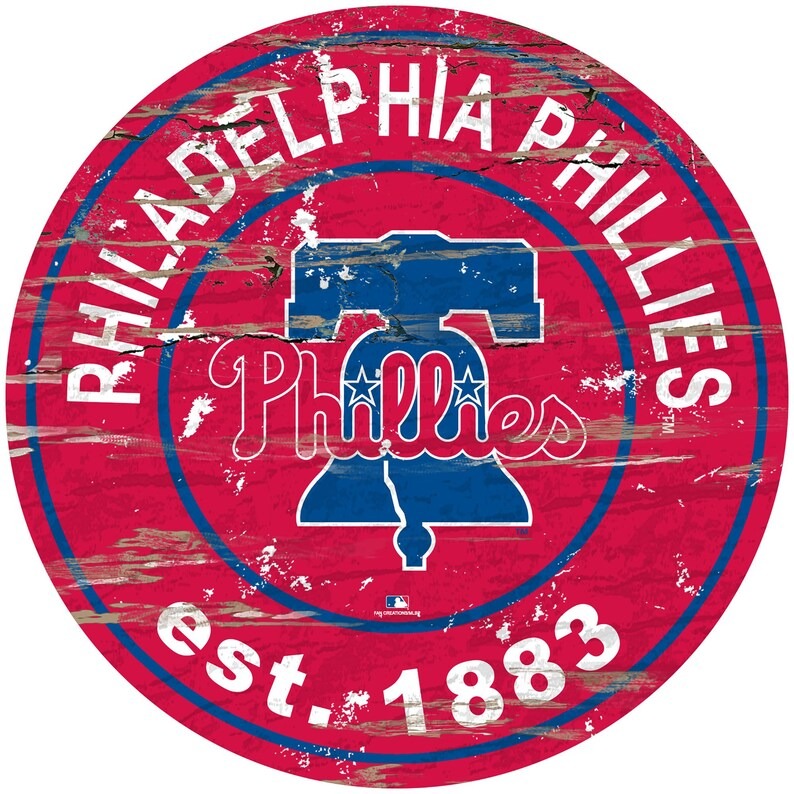 The Philadelphia Phillies Est.1883 Classic Metal Sign features a design that commemorates the team's historical achievements on the baseball diamond. With iconic team imagery and visuals, this sign pays tribute to the Phillies' century-spanning legacy and embodies their impact on the world of baseball.
Show your appreciation for Phillies baseball by proudly displaying this metal sign as a symbol of your unwavering loyalty to the team. Beyond its visual appeal, the sign encapsulates the heart and soul of Phillies baseball, serving as a reminder of the team's triumphs and the passion of its dedicated fanbase.
Elevate Your Space: Infusing Baseball Spirit into Your Environment
Elevate your living space with the Philadelphia Phillies Est.1883 Classic Metal Sign, infusing it with the spirit of Phillies baseball. Whether displayed in your fan zone, home office, or proudly showcased in your Phillies-themed room, this sign brings the energy of Citizens Bank Park into your surroundings.
By incorporating this metal sign into your decor, you're creating an atmosphere that celebrates historic games, legendary players, and the unwavering support of Phillies fans like you. It's more than just a decorative piece—it's a visual representation of your love for the game and your favorite team.
Connect with Fellow Fans: Fostering a Strong Baseball Community
Forge connections with fellow Philadelphia Phillies fans through the Est.1883 Classic Metal Sign. This sign becomes a conversation starter and a catalyst for interactions with other fans who share your dedication to the Phillies baseball team.
Whether proudly hung in your living space, displayed in a dedicated fan area, or given as a thoughtful gift, this metal sign sparks discussions about memorable seasons, iconic players, and the camaraderie that comes with being a Phillies supporter.