Pittsburgh Pirates Est.1887 Classic Metal Sign: A Tribute to Baseball Tradition
Pay homage to the rich tradition of the Pittsburgh Pirates with the Pittsburgh Pirates Est.1887 Classic Metal Sign. This exceptional metal sign takes you on a journey through the storied history of one of baseball's most iconic franchises, tracing its roots back to its establishment in 1887.
Capturing Baseball Heritage: Honoring the Pirates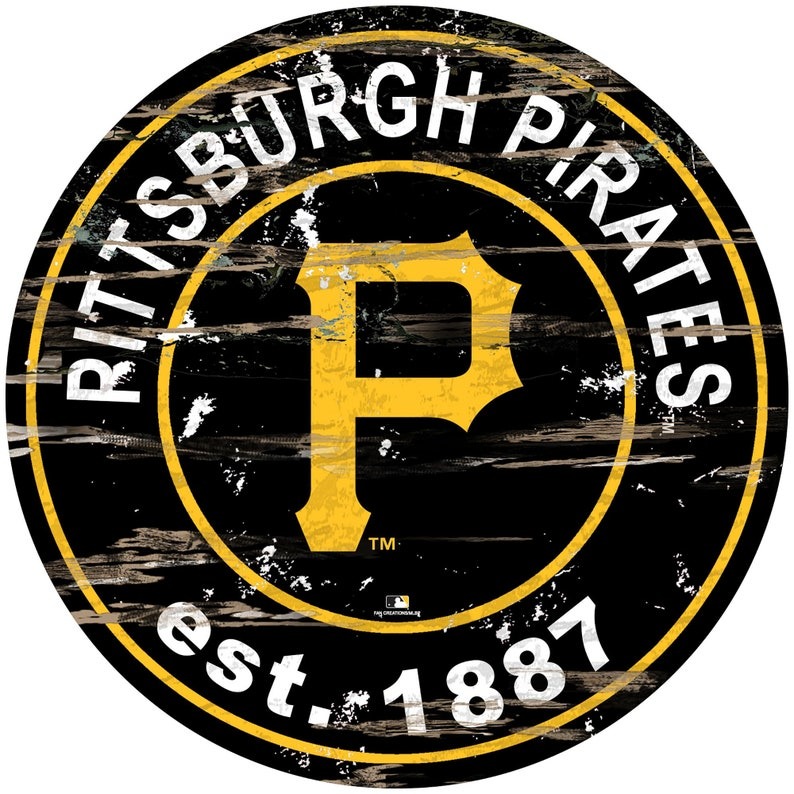 The Pittsburgh Pirates Est.1887 Classic Metal Sign serves as a symbol of respect and honor for the team's remarkable baseball heritage, legendary accomplishments, and the deep bond it shares with its fan base across generations. With meticulous craftsmanship, this sign encapsulates the essence of the Pirates' legacy, defining moments, and the unwavering support of its loyal fans.
Showcasing this metal sign allows you to celebrate the enduring legacy of the Pirates and display your dedication to the black and gold on the baseball diamond.
Elevate Your Fan Space: Embrace Baseball Fervor
Elevate your living space, fan haven, or game-day atmosphere with the Pittsburgh Pirates Est.1887 Classic Metal Sign. Beyond showing your allegiance, this sign has the power to transform your surroundings into a hub of enthusiasm and team pride, reflecting the passion of Pirates baseball.
Displaying this metal sign prominently not only underscores your unwavering loyalty to the Pittsburgh Pirates but also infuses your space with the values of sportsmanship, camaraderie, and the unyielding spirit that defines the franchise.
Connect with Fellow Fans: Strengthen Fan Bonds
Forge deeper connections with fellow fans and aficionados through the Classic Metal Sign that commemorates the founding year . It serves as a bridge that connects you with others who share your love for the team. Whether showcased at tailgate gatherings, in your home, or presented as a thoughtful gift, it sparks conversations about historic games, legendary players, and the lasting influence of the Pittsburgh Pirates on its dedicated community.
The Pittsburgh Pirates Est.1887 Classic Metal Sign celebrates the heart of the team's legacy—honoring its establishment and the collective fervor of its fans. Display it proudly and pay tribute to the celebrated history that defines.