Seattle Mariners Est. 1977 Classic Metal Sign: The Ultimate Baseball Fan Gift
Are you in search of the perfect gift that will thrill Seattle Mariners baseball fans? Look no further than the Seattle Mariners Est. 1977 Classic Metal Sign! This iconic sign not only commemorates the team's history but also serves as a timeless decoration that any baseball enthusiast would treasure. Let's explore its features and discover why it's the ultimate fan gift.
Timeless Tribute: Celebrating Baseball Heritage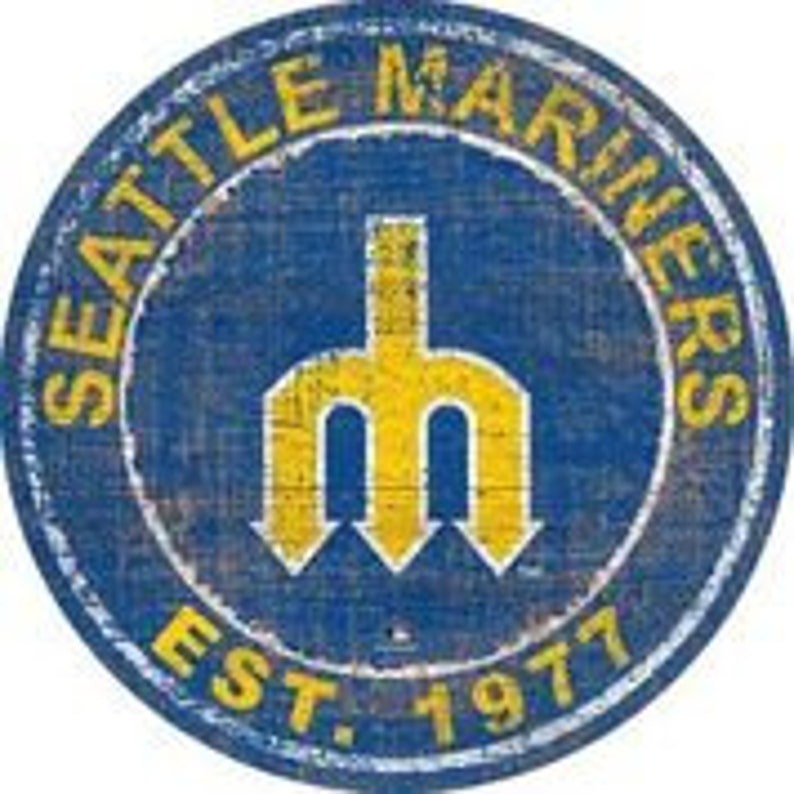 The Seattle Mariners Est. 1977 Classic Metal Sign pays tribute to the team's enduring baseball heritage. Since their establishment in 1977, the Mariners' rich history is elegantly captured in this metal sign, making it a standout piece for fans who deeply appreciate the team's journey over the years.
With its classic design and sturdy metal construction, this sign can be proudly displayed in various settings. Whether it's the game room, living area, office, or even a fan's personal space, it adds a touch of nostalgia and team pride to any environment.
The Perfect Gift: Fusion of Tradition and Fandom
When seeking a gift that truly resonates, the Seattle Mariners Est. 1977 Classic Metal Sign checks all the boxes. Merging tradition and fandom, this sign is a thoughtful and meaningful present for Seattle Mariners baseball fans across different generations.
Personalization takes center stage in gift selection, and this sign delivers precisely that. Its timeless design is enhanced by the team's unique elements, creating a piece that speaks directly to the recipient's passion for the Mariners. Whether it's for a dedicated fan who has followed the team for years or a new supporter just joining the ranks, this sign embodies a sense of loyalty and unity.