St Louis Cardinals USA Country Flag Metal Sign: Baseball Fan Gift
The St Louis Cardinals USA Country Flag Metal Sign celebrates the vibrant spirit of baseball fandom and patriotic pride, making it an ideal gift for devoted St Louis Cardinals supporters. This distinctive sign features the iconic Cardinals logo intertwined with the stars and stripes of the American flag, creating a visually captivating piece that embodies team loyalty and national unity. Let's delve into the elements that make this sign a perfect choice for baseball enthusiasts.
Fusing Team Allegiance and Patriotic Identity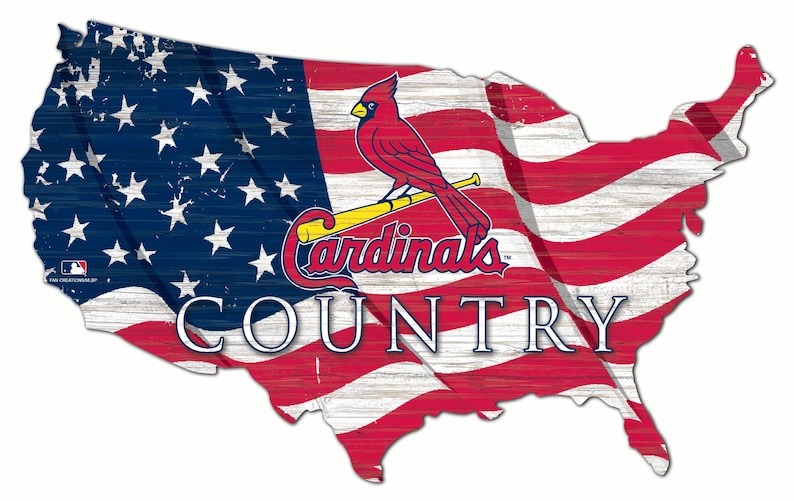 For passionate fans of the St Louis Cardinals who also hold a deep connection to their nation, the St Louis Cardinals USA Country Flag Metal Sign becomes a symbol of dual devotion. The sign ingeniously merges the Cardinals' emblem with the timeless elements of the American flag, symbolizing both team pride and national heritage.
Whether it graces a sports room, fan area, living space, or any cherished spot, the sign exudes the energy of baseball while conveying a profound affinity for the nation. It stands as a visual representation of the harmonious interplay between team fervor and patriotic reverence.
The Perfect Baseball Gift: Team Passion Meets National Pride
When seeking a truly meaningful gift, the St Louis Cardinals USA Country Flag Metal Sign shines as an excellent option. By seamlessly blending team loyalty with a strong sense of national identity, this sign becomes a thoughtful and impactful present for St. Louis Cardinals devotees.
Personalization is paramount, and this sign delivers on that front. Its design, intricately weaving together the Cardinals' logo with the American flag, directly speaks to the recipient's dual passion for their team and their country. Whether the recipient is a lifelong fan or a recent enthusiast, this sign encapsulates both their love for baseball and their patriotic attachment.