Welcome Trick Or Treat Metal Sign
Add a Playful Touch to Your Halloween Decor
Get ready to welcome trick-or-treaters in style with the Welcome Trick Or Treat Metal Sign. This charming Halloween decoration will add a playful touch to your home and get everyone in the mood for some spooktacular fun!
A Festive Greeting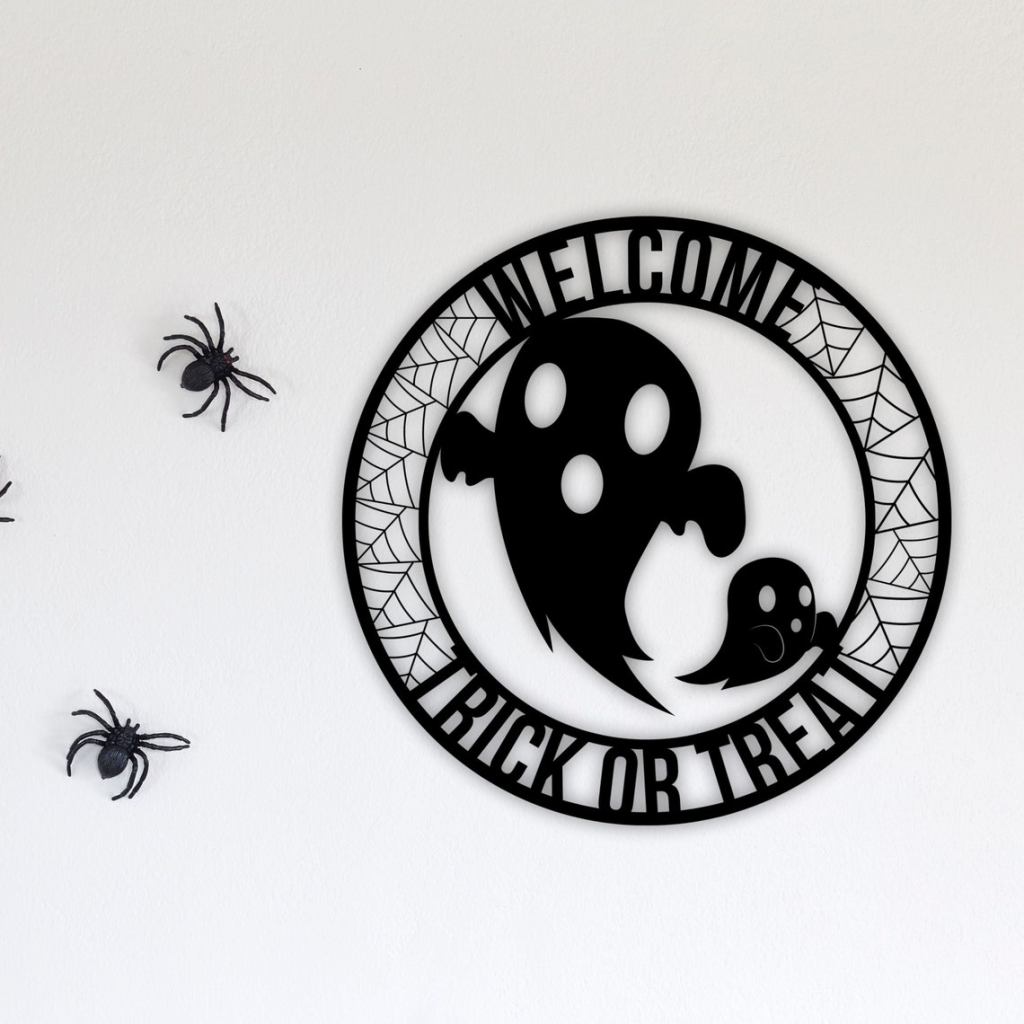 Greet your Halloween guests and trick-or-treaters with a warm and inviting "Trick Or Treat" message. The metal sign is designed with the word "Boo" in a fun and spooky font, surrounded by cute little bats, pumpkins, and ghosts. It's the perfect way to let everyone know that your home is open for Halloween business!
Quality and Durability
The Welcome Trick Or Treat Metal Sign is made from high-quality metal, ensuring its durability and longevity. It's designed to withstand outdoor use, so you can hang it on your front door, porch, or anywhere else you want to add a festive touch to your Halloween decor.
Easy to Hang
The metal sign comes with pre-drilled holes and includes hanging hardware, making it easy to display. Within minutes, you can have this delightful Halloween decoration up and ready to welcome all the little ghouls and goblins.
A Perfect Halloween Gift
Looking for a Halloween gift that will bring smiles? The Welcome Trick Or Treat Metal Sign is a fantastic choice. It's a thoughtful and fun present for friends, family, or neighbors who love getting into the Halloween spirit.
Complement Your Halloween Theme
Whether your Halloween decor is spooky and scary or cute and whimsical, the Welcome Trick Or Treat Metal Sign will fit right in. Its versatile design and playful elements make it a great addition to any Halloween theme or style.
Create Lasting Memories
Halloween is a time for creating memories and enjoying the company of loved ones. The Welcome Trick Or Treat Metal Sign sets the tone for a fun-filled evening of trick-or-treating and festive celebrations with family and friends.
Final Thoughts
The Welcome Trick Or Treat Metal Sign is a must-have for anyone who loves Halloween and all the fun that comes with it. Its cheerful design, quality craftsmanship, and easy display make it a wonderful addition to your Halloween decoration collection. Embrace the spirit of Halloween and make your home a welcoming and festive place with this delightful metal sign.