Witch On Her Flying Broom Metal Sign
Embrace the Enchantment with the Witch On Her Flying Broom Metal Sign
Step into a world of magic and mystery with the captivating Witch On Her Flying Broom Metal Sign. This spellbinding sign is the perfect addition to your Halloween home decor, bringing the whimsy of witchcraft and the allure of the night sky right to your doorstep.
A Touch of Haunting Elegance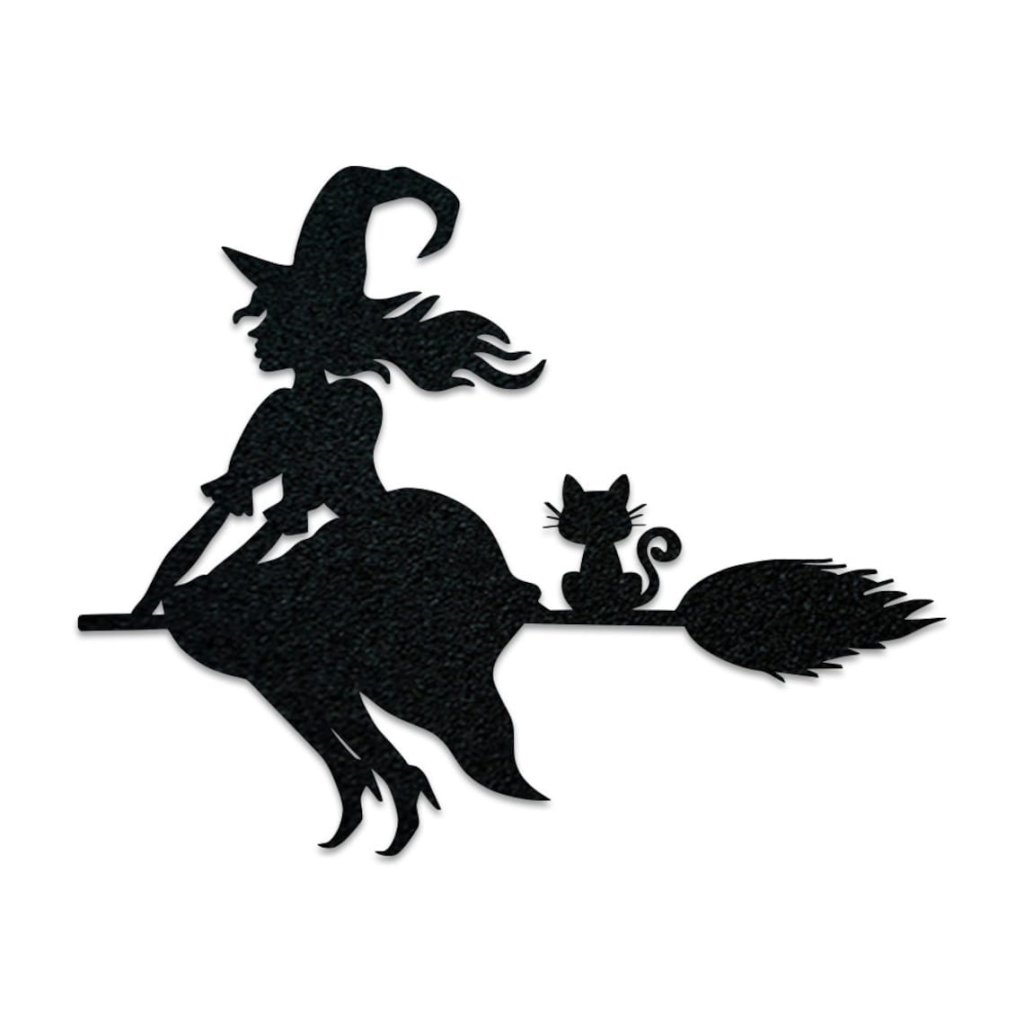 The Witch On Her Flying Broom Metal Sign combines haunting elegance with a dash of spooky charm. The intricate design showcases a witch soaring through the night sky on her broom, a silhouette that captures the essence of Halloween. Hang this sign prominently to create a bewitching focal point that draws everyone's attention.
Sturdy and Durable
Crafted from high-quality metal, this sign is not only stunning but also built to last. Its durable construction ensures that it can withstand outdoor conditions, making it suitable for adorning your front porch, entryway, or any other area you want to infuse with Halloween magic.
Easy Hanging
Setting up the Witch On Her Flying Broom Metal Sign is a breeze. It comes with pre-drilled holes and mounting hardware, making installation a quick and hassle-free process. Transform your space into a realm of enchantment in no time.
Perfect Halloween Accent
Whether you're hosting a Halloween party or simply want to embrace the festive spirit, this sign is the perfect accent piece. Its portrayal of a witch in flight captures the imagination and adds an air of mystery and wonder to your Halloween decorations.
A Wonderful Gift Idea
Looking for a unique Halloween gift? The Witch On Her Flying Broom Metal Sign makes a fantastic present for friends and family who appreciate the magic of the season. Give the gift of enchantment and add a touch of spellbinding allure to their Halloween decor.
Complete Your Haunted House Aesthetic
Pair the Witch On Her Flying Broom Metal Sign with other Halloween decorations like jack-o'-lanterns, cobwebs, and eerie lighting to complete your haunted house aesthetic. Let the witch's silhouette take center stage as it casts a spell of fascination on your visitors.
Embrace the Magic of Halloween
Embrace the magic of Halloween with the Witch On Her Flying Broom Metal Sign. Let its mesmerizing design transport you to a world of mystery and wonder, and make your home a beacon of enchantment in the neighborhood.
Final Thoughts
Let the Witch On Her Flying Broom Metal Sign weave its enchanting spell over your Halloween decorations. With its captivating design, durable construction, and easy installation, this sign is a must-have for anyone who wants to celebrate the captivating allure of witches and the magic of the Halloween season.