Camping is one of the most popular outdoor activities around the world. It allows people to escape the hustle and bustle of daily life and enjoy the tranquility of nature. If you know someone who loves camping, personalized camping gifts are an excellent way to show them how much you care. These gifts can be tailored to the individual's interests, preferences, and needs, making them a thoughtful and unique present. Here are some ideas for personalized camping gifts that will make any camping enthusiast happy.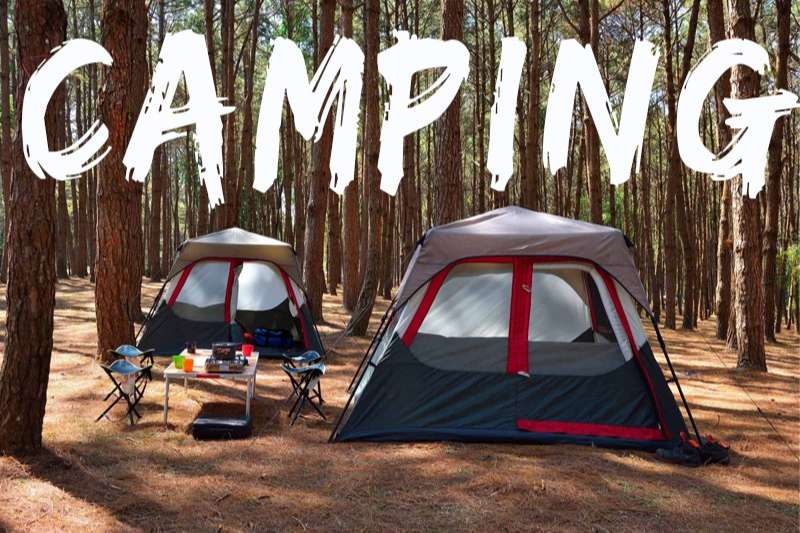 Unique and Personalized Camping Gifts: Customized Camping Mugs
Customized camping mugs can be one of the most special personalized camping gifts because they are both practical and personal. By customizing a camping mug, you can make it unique and add a special touch that reflects the recipient's personality and interests.
Be practical
Customized camping mugs are practical gifts that can be used on any camping trip. They provide a way to enjoy a warm cup of coffee or tea while taking in the great outdoors. They can also be used as a bowl for soup or snacks, making them a versatile addition to any camping gear collection.
Show your thoughtfulness
Personalized camping mugs allow you to show your thoughtfulness and consideration for the recipient. By adding a personal message, name, or design, you are creating a one-of-a-kind gift that is sure to be cherished and used time and time again. Whether it's a birthday, anniversary, or just a gesture of appreciation, a customized camping mug is a thoughtful way to show someone you care.
Commemorate a special trip or adventure
Customized camping mugs can be a great way to commemorate a special trip or adventure. Adding the name of a favorite camping spot, a date, or a special message can make the mug a keepsake that brings back memories of a great time spent in nature.
In summary, customized camping mugs make great gifts because they are practical, personal, and memorable. They are a unique way to show someone you care and can provide a special touch that will be appreciated for years to come.
Personalized camping signs
Personalized camping signs can be a unique and thoughtful gift for any camping enthusiast. These signs can be customized to feature the recipient's name, favorite camping quote, or even a specific design or logo that is meaningful to them. Here are some reasons why personalized camping signs make such a special gift:
It shows thoughtfulness and effort
When you take the time to personalize a camping sign for someone, it shows that you have put thought and effort into selecting a gift that is tailored to their interests and preferences. It's a way of saying, "I know you love camping, and I wanted to get you something special that reflects that."
It's a one-of-a-kind gift
A personalized camping sign is unique and cannot be found in any store. It's a one-of-a-kind gift that the recipient can cherish and display proudly at their campsite or home.
It adds personality to their camping gear
A personalized camping sign can add a touch of personality to the recipient's camping gear. It's a great way for them to showcase their love for camping and add a personalized touch to their campsite.
It's versatile
Personalized camping signs can be made from a variety of materials, including wood, metal, and acrylic. They can be hung from a tree or post, or displayed on a tabletop or mantel. This versatility makes them a great gift for any camping enthusiast, regardless of their camping style or preferences.
Overall, personalized camping signs are a special gift that can show your loved one just how much you care about their love for camping. Whether it's for a birthday, anniversary, or other special occasions, a personalized camping sign is sure to be a cherished and memorable gift.
Customized camping chairs
Customized camping chairs can make for a special and thoughtful gift because they offer a personalized touch to camping essential. With a customized camping chair, you can choose the color, and style, and even add a name or design to the chair. This makes the gift unique and tailored specifically to the recipient's taste.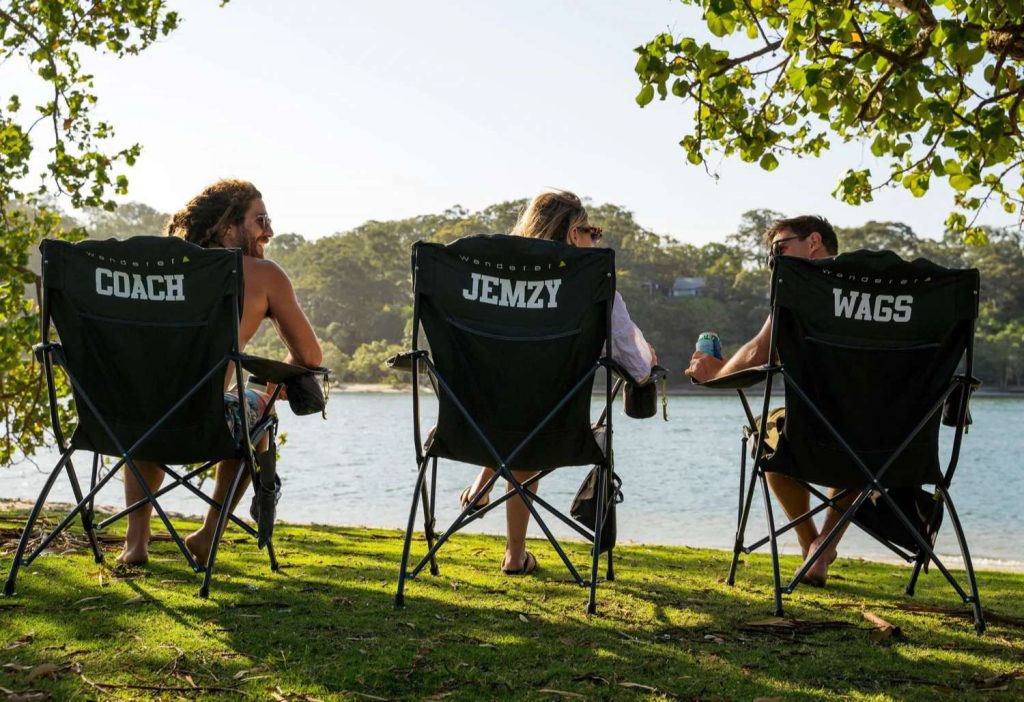 In addition to the personalization aspect, a camping chair is a practical and useful gift for any camping enthusiast. Whether they enjoy car camping, backpacking, or RVing, a comfortable and sturdy chair is always appreciated for relaxing around the campfire or taking a break from outdoor activities.
Customized camping chairs are available in a variety of styles, from collapsible and lightweight chairs for backpacking to more heavy-duty chairs with built-in coolers or cup holders for car camping. By selecting a chair that suits the recipient's needs and preferences, you can show that you've put thought into the gift and care about their comfort and enjoyment during their camping adventures.
Overall, customized camping chairs are a special and practical gift that can make any camping trip more comfortable and personalized.
Personalized camping gear
Personalized camping gear can be a special gift for the camping enthusiasts in your life. By personalizing gear such as backpacks, sleeping bags, and tents, you can add a unique touch to their camping experience.
There are many ways to personalize camping gear, including adding embroidered initials, custom patches, or even printing photos onto the fabric. Not only does this make the gear stand out, but it also adds sentimental value to the item.
For example, a personalized camping backpack with the recipient's name or a favorite quote can make them feel more connected to their gear and enhance their overall camping experience. Personalized sleeping bags can add a sense of comfort and familiarity, and custom patches on tents can create a one-of-a-kind look that sets the campsite apart from others.
Additionally, personalizing camping gear can help prevent mix-ups and confusion when camping with a group. It also makes it easier to spot and identify gear when packing up to leave the campsite.
Overall, personalized camping gear can make a special and memorable gift for anyone who loves spending time in the great outdoors.
Customized camping journals
ustomized camping journals are one of the most special personalized camping gifts because they allow the camper to document and cherish their camping experiences in a unique way. These journals can be customized with the camper's name or initials, making them a thoughtful and personal gift.
Camping journals can come in many different styles and formats, including spiral-bound notebooks, leather-bound journals, or even waterproof paper. They typically include space to write down important information such as the location, date, and activities of the camping trip, as well as any memorable moments or thoughts.
Some camping journals also include prompts or inspirational quotes to help the camper reflect on their experiences and appreciate the beauty of nature. Personalizing a camping journal not only makes it a unique gift, but it also shows that the gift giver has put thought and care into selecting a special present that the camper can use for years to come.
In addition, a customized camping journal can serve as a keepsake that the camper can look back on and reminisce about their past adventures. It can also be a helpful tool for planning future camping trips and making note of any lessons learned from previous experiences.
Overall, customized camping journals are a thoughtful and practical gift that any camping enthusiast will appreciate and treasure.
In conclusion, personalized camping gifts are an excellent way to show someone how much you care. They allow you to add a personal touch to any camping trip and make the recipient feel special. Whether you choose customized camping mugs, personalized camping signs, or customized camping gear, your gift is sure to be appreciated and cherished for years to come.