Baseball Player Grave Marker Metal Garden Stakes: Honoring the Passion for the Game
Baseball is more than just a sport; it's a passion that connects people and creates cherished memories. To celebrate the life and love of a baseball player who has passed away and to offer condolences and support to those in mourning, the Baseball Player Grave Marker Metal Garden Stakes provide a heartfelt and enduring memorial.
A Tribute to the Love of the Game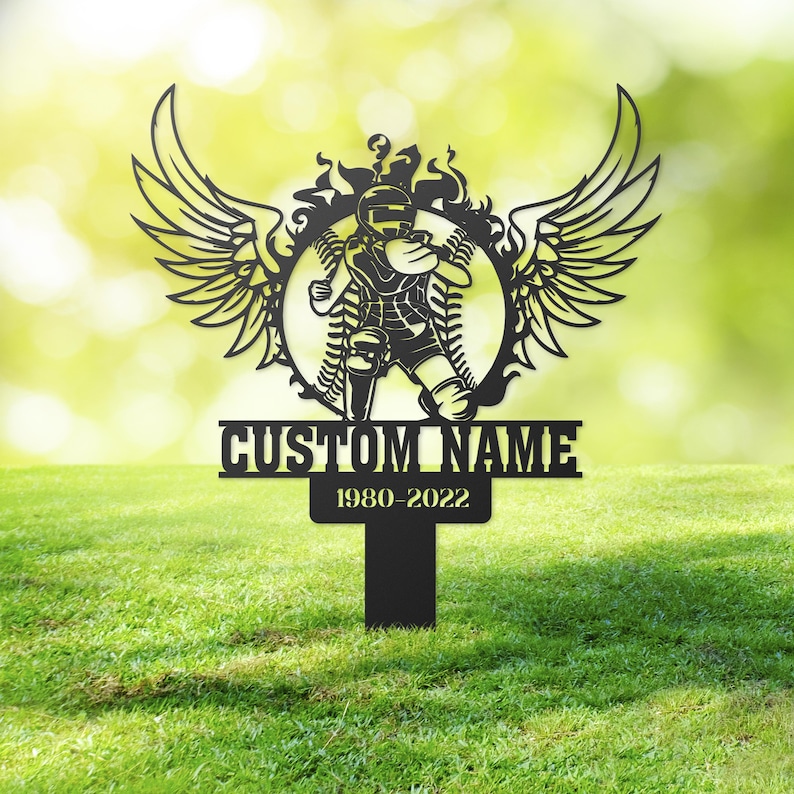 The Baseball Player Grave Marker Metal Garden Stakes feature a thoughtful design that pays tribute to the passion and dedication of baseball players. These garden stakes depict a baseball bat and glove, symbolizing the love for the game and the countless hours spent on the field. Placing these markers in a garden or memorial area serves as a meaningful way to remember and honor their memory.
These garden stakes stand as a symbol of the love of baseball, representing the joy and camaraderie that this sport brings to players and fans alike. The baseball bat and glove symbolize the tools of the trade and the enduring connection that baseball fosters among communities.
Comforting Memorial and Sympathy Gifts
Coping with the loss of a baseball player can be a difficult journey. The Baseball Player Grave Marker Metal Garden Stakes can also be offered as sympathy gifts to provide comfort and solidarity to teammates, friends, and family members. These markers offer a tangible and lasting way to extend condolences and participate in the remembrance of a beloved baseball player.
Designed with care and durability in mind, these metal garden stakes are built to withstand the elements, ensuring they remain a lasting tribute. They serve as a reminder that the memory of the baseball player's love for the game will endure and that their legacy will forever hold a special place in the hearts of those they played with and cheered for.