Boston Red Sox Metal Sign: Celebrate Your Baseball Fandom
Elevate your love for baseball with the Boston Red Sox Metal Sign. This metal sign isn't just decoration; it's a powerful representation of your unwavering support for the Boston Red Sox. Discover how this sign allows you to proudly display your team allegiance and create a vibrant atmosphere of team spirit.
Display Team Allegiance: Showcase Your Fandom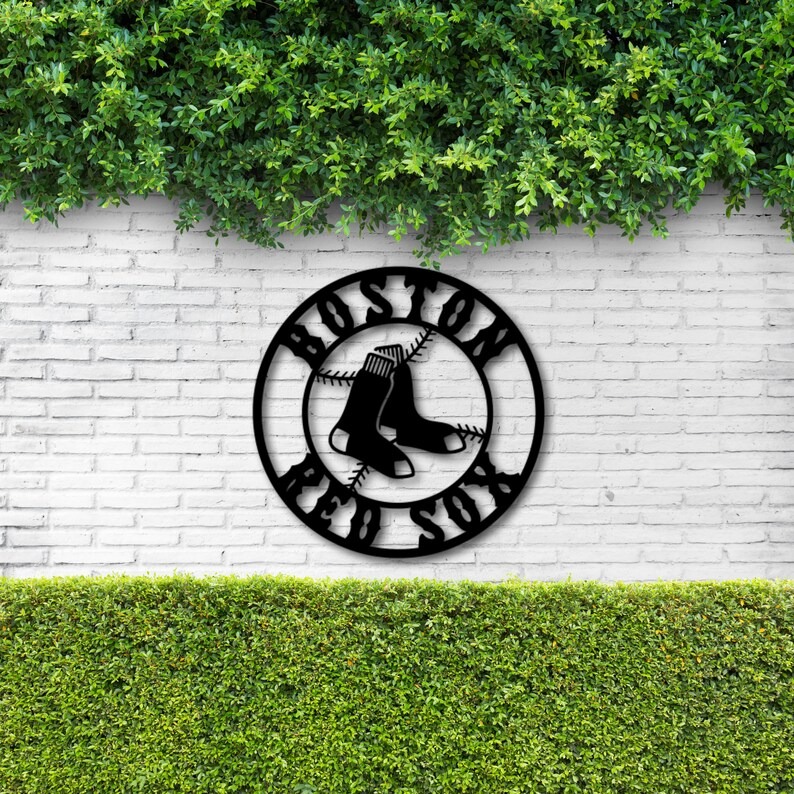 The Boston Red Sox Metal Sign prominently features the iconic logo of your favorite team, enabling you to proudly exhibit your allegiance. This sign is more than just a piece of decor; it's a declaration of your deep connection to the Boston Red Sox and their rich history.
As a devoted fan, this metal sign becomes a focal point of your fan zone. Its eye-catching design and recognizable emblem act as a rallying symbol for fellow fans, sparking conversations and showcasing your dedication to the team.
Transform Your Space: Curate a Dynamic Fan Area
Transform your space into a vibrant haven of team spirit with the Boston Red Sox Metal Sign. Whether it graces your fan cave during thrilling games or adds a touch of excitement to your living space, this sign captures the essence of being a passionate supporter.
By incorporating this metal sign into your decor, you're creating a dedicated space that pays homage to the team's legacy. It's not merely a decorative piece; it's a visual embodiment of the pride and exhilaration you feel for the Boston Red Sox.
Connect with Fellow Fans: Strengthen the Fan Community
Whether proudly displayed in your home, showcased in your office, or gifted to another fan, this metal sign encourages camaraderie and interactions. It serves as a catalyst for celebrating victories, reminiscing about historic moments, and building a strong sense of solidarity among fans.