Custom Bull Terrier Dog Metal Wall Art: Personalized Metal Sign
Are you a devoted Bull Terrier dog lover or searching for the perfect customized piece of art? Look no further than the Custom Bull Terrier Dog Metal Wall Art! This unique creation not only celebrates the charm of Bull Terriers but also serves as a personalized metal sign that can be tailored to your specific preferences. Let's explore its features and understand why it's the ultimate artwork for Bull Terrier enthusiasts.
Personalized Beauty: Your Bull Terrier, Your Sign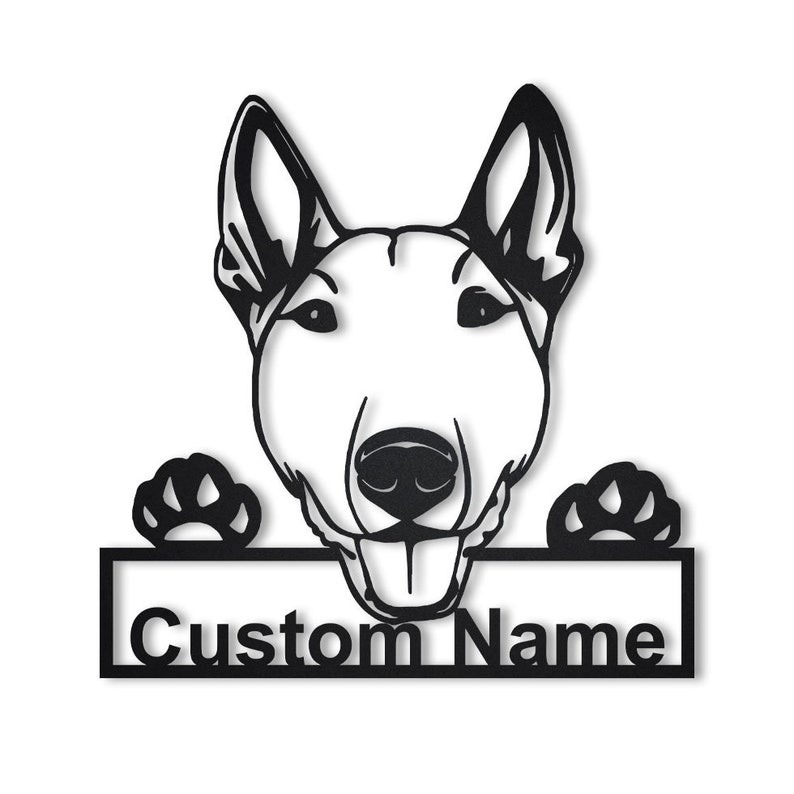 The Custom Bull Terrier Dog Metal Wall Art allows you to showcase your love for Bull Terriers in a truly personalized way. Whether you want to immortalize your own Bull Terrier's likeness or create a one-of-a-kind gift for a fellow Bull Terrier enthusiast, this metal sign can be customized with the image of your choice.
With options for selecting the size, color, and design, you have the freedom to make this metal sign a true reflection of your passion for Bull Terriers. It's not just a piece of art; it's a heartfelt tribute to your four-legged companion or a cherished gift that speaks to the recipient's love for their Bull Terrier.
The Perfect Custom Gift: Tailored for Bull Terrier Lovers
When it comes to gift-giving, finding something unique and meaningful can be a challenge. However, the Custom Bull Terrier Dog Metal Wall Art ticks all the boxes, making it the perfect choice for Bull Terrier owners and admirers.
Personalization is key when it comes to gift-giving, and this metal sign offers just that. Whether it's a gift for yourself to celebrate your beloved Bull Terrier or a surprise for a Bull Terrier-loving friend or family member, the custom aspect of this sign shows that you've put thought into creating a one-of-a-kind piece of art.
Crafted with precision and made from high-quality materials, this metal sign ensures both durability and aesthetic appeal. It's a long-lasting keepsake that will adorn your home or the recipient's space with the unique charm of Bull Terriers.