Detroit Lions Est. 1934 Classic Metal Sign V2: Vintage Football Fan Gift
Are you in search of the perfect gift that will captivate Detroit Lions football fans? Look no further than the Detroit Lions Est. 1934 Classic Metal Sign V2 with a vintage design! This iconic sign not only celebrates the team's history but also serves as a timeless decoration that any football enthusiast would adore. Let's explore its features and discover why it's the ideal fan gift.
Vintage Charm: Honoring Football Legacy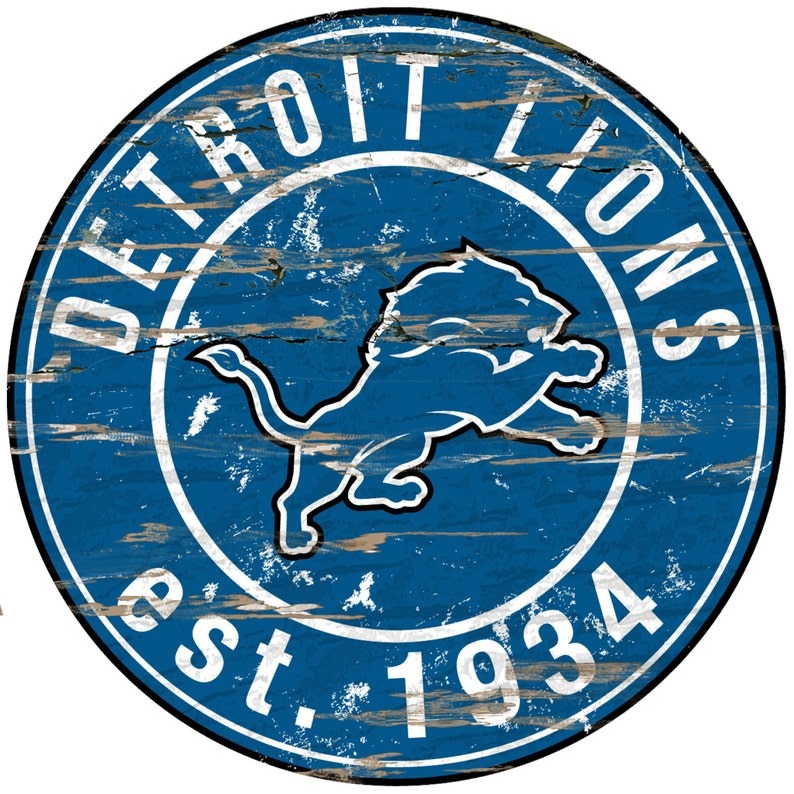 The Detroit Lions Est. 1934 Classic Metal Sign V2 exudes vintage charm while paying homage to the team's enduring football legacy. Since their establishment in 1934, the Lions' history is beautifully captured in this metal sign with its classic design, making it a standout piece for fans who deeply appreciate the team's journey over the years.
With its retro-inspired appearance, this sign adds character and nostalgia to various settings. Whether it's the game room, living area, office, or even a fan's personal space, it brings a touch of classic football spirit to any environment.
The Perfect Vintage Gift: Embodying Team Spirit
When seeking a gift that truly resonates, the Detroit Lions Est. 1934 Classic Metal Sign V2 delivers on all fronts. Merging vintage aesthetics and team spirit, this sign is a thoughtful and meaningful present for Detroit Lions football fans across different generations.
Personalization is key, and this sign offers a unique twist. Its vintage design is enriched with the team's iconic elements, creating a piece that speaks directly to the recipient's passion for the Lions. Whether it's for a dedicated fan who has followed the team for years or a new enthusiast joining the ranks, this sign embodies a sense of timeless loyalty and unity.