DINOZOZO Nash Service Station Tin Sign
Vintage Retro Classic Custom Metal Signs
Reproduction Sign
Automobile Car Show Gift for Fans
Introducing the DINOZOZO Nash Service Station Tin Sign, a delightful vintage reproduction that captures the essence of classic automobiles and the charm of yesteryears. This custom metal sign is not only a stunning piece of wall art but also a perfect gift for car enthusiasts, collectors, and anyone who appreciates the beauty of vintage cars. Explore the unique features of this product and see how it can enhance your space or make a meaningful gift.
A Nostalgic Tribute to Classic Cars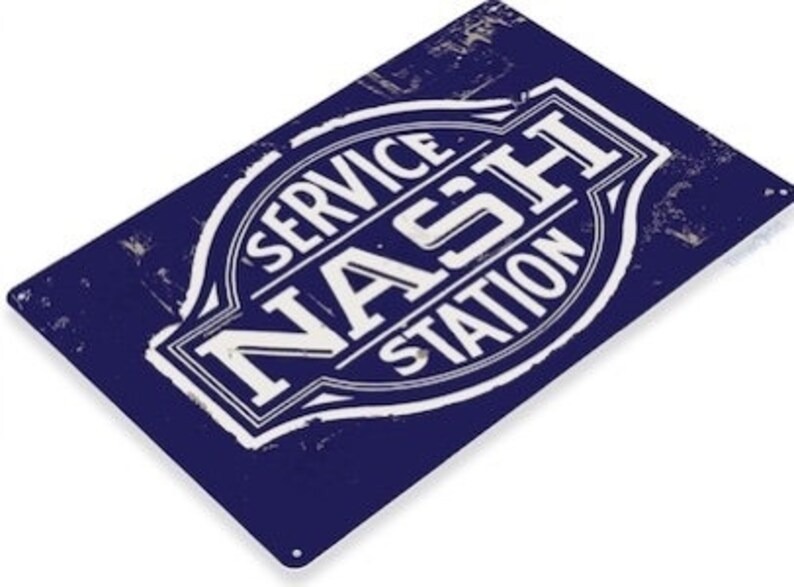 The DINOZOZO Nash Service Station Tin Sign pays homage to the classic cars of a bygone era. With its retro design and intricate detailing, it transports you to a time when automobiles were a symbol of elegance and craftsmanship. Hang it in your garage, workshop, or living space to infuse a sense of nostalgia and celebrate the automotive history.
Customize Your Decor
This custom metal sign offers you the flexibility to personalize your decor. Whether you're an automotive connoisseur, a vintage car lover, or a collector of automobile memorabilia, this sign can be customized with your name, a special message, or any text you desire. Make it uniquely yours and add a personal touch to your surroundings.
Perfect for Car Shows and Garages
Are you a car show enthusiast? The DINOZOZO Nash Service Station Tin Sign is an excellent addition to your display at car shows, auto expos, or classic car events. It not only enhances the ambiance but also serves as a conversation starter among fellow car lovers. Hang it in your garage to make your workspace as appealing as your cherished automobiles.
An Ideal Gift for Car Aficionados
Searching for the perfect gift for someone who adores classic cars and vintage automobiles? Look no further! This custom reproduction sign is a thoughtful present for birthdays, holidays, or special occasions. It's a unique piece of automotive decor that will surely delight the recipient and become a treasured part of their collection.
Embrace the spirit of classic cars, the beauty of vintage design, and the joy of nostalgia with the DINOZOZO Nash Service Station Tin Sign. Don't miss the opportunity to add this piece of automotive art to your space or gift it to a fellow car enthusiast. Order today and let your passion for vintage automobiles shine!